Viggo Venn: Here's how you can see Britain's Got Talent winner in Scotland
Norwegian comedian Viggo Venn was a shock winner of talent show Britain's Got Talent on Sunday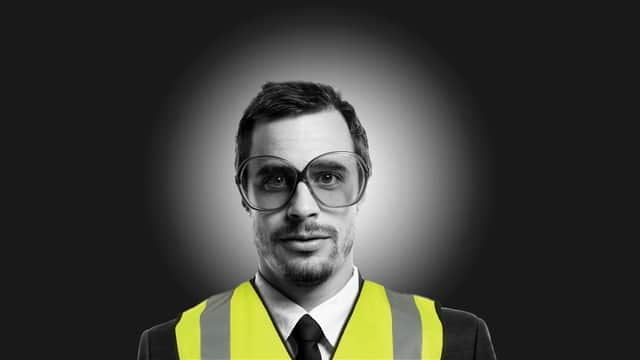 The comedian beat off 13-year-old dancer Lilliana Clifton and 14-year-old magician Cillian O'Connor to claim the winning prize of £250,000 and will now perform in front of the Royal Family after nabbing a spot on the roster at the Royal Variety Performance - and we are certain it will be hilarious.
His winning performance saw him don his trade mark high-vis jacket as he welcomed the previously critical Simon Cowell on to the stage to join him in his bizarre performance that has the audiences, both in the arena and at home, in hysterics. His performance also saw him fit his body into a balloon as he showcased his "real talent" to the judges.
The award winning comedian and clown claims to have "a special kind of luck when it came to gong shows" after beating the Gong at the world famous Comedy Club The Comedy Store. However, his Britain's Got Talent win will likely see him explode into the public conscious - and he has already confirmed dates for this year's Edinburgh Fringe!
Despite his recent rise to fame due to his win on the show, this will not be Venn's first stint at the Fringe with the comedian selling out his shows just last year. Want to go see the Britain's Got Talent winner on his victory lap in Scotland?
Here's when he will be in Scotland and how to get tickets:
Viggo Venn Scotland tour dates
Viggo Venn will be playing Scotland this coming August as part of the Edinburgh Fringe and has already confirmed two separate shows for fans of his work.
For his first show, titled Clown in Progress, Venn has promised the show will include a clown car, big shoes, an amazing balancing act, red balloons and a squirty flower as he showcases his talent as a clown.
Later in the festival he will switch to his second show, titled British Comedian. He will be taking the stage at the Fringe just after midnight. The Norwegian confirmed he chose the time to "stop boring audience members who need to go to bed".
Viggo Venn Edinburgh fringe tickets
Clown (In Progress) will take place on August 3 and 7 at BlundaGardens: BlundaBus & Magical SpiegelYurt (Venue 121). This will involve audience participation and begins at 6:40pm.
Tickets are available for the show here, priced at £10 for adults (£8 on preview night) and £9 for students and unemployed.
In true Viggo fashion, he will be taking the stage at the Fringe at the random time of 12:05am for his British Comedian show between August 16 and 27. This show will take place at the Monkey Barrel Comedy (Money Barrel 4 - Venue 515). Venn will take on stand-up in this as he takes on his dream of becoming a comedian.
Tickets are available for the show here, priced at £10 for adults.
Comments
 0 comments
Want to join the conversation? Please or to comment on this article.