The Pope's Exorcist review and reaction with the film's producer Jeff Katz
The (Not) Everyone's A Film Critic team have a special guest as producer of The Pope's Exorcist – and Snakes On A Plane and Freddy vs Jason – joins us to chat his career and the latest Russell Crowe blockbuster.
First up, we have Hollywood A-lister Russell Crowe as he takes on the role of real life Italian Catholic priest and exorcist of the Diocese of Rome, Gabriele Amorth is the super fun The Pope's Exorcist. We went to see it earlier this week and absolutely loved it – so we thought we'd invite the producer of the film, Jeff Katz, on the show for a special edition of the vodcast.
Jeff joined us at 6am Los Angeles time to chat about which iconic horror film he actually doesn't like, why The Pope's Exorcist may involved the devil, religion and a little bit of gore – but is ultimately more in line with James Bond, in the best possible way.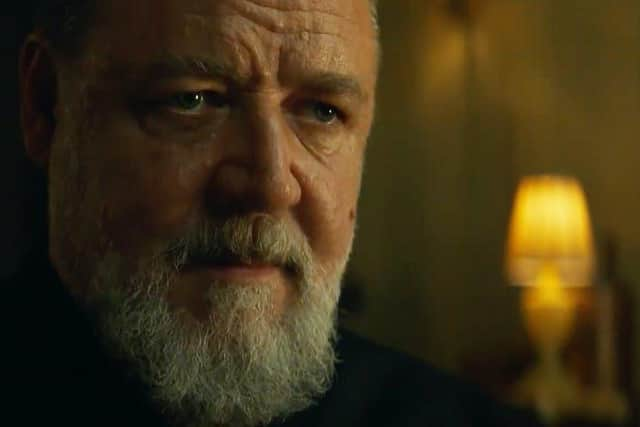 We also delve into his career so far with his other films Snakes On A Plane a hot topic of discussion!
Want to watch previous episodes?
Want to catch up on all of our previous episodes?
Lucky for you, we have put together a playlist, so you don't have to search for the best of the rest. Click here to see all of our previous episodes.