Take Care Of Maya Netflix: What happened to Maya Kowalski, what is complex regional pain syndrome, CRPS
New Netflix documentary Take Care Of Maya will tell the shocking tale of Maya Kowalski. Here is everything you need to know about the documentary.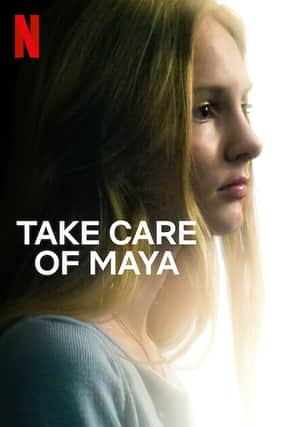 Lasting almost two hours, the documentary will tell the gob-smacking tale of Maya Kowalski and a rare disease that turned her family's life upside down. Here is everything you need to know about Take Care Of Maya.
What is Take Care Of Maya about, is Take Care Of Maya a true story
The official synopsis of the show states: "When 10-year-old Maya Kowalski was admitted to Johns Hopkins All Children's Hospital in 2016, nothing could have prepared her or her family for what they were about to go through. As the medical team tried to understand her rare illness, they began to question the basic truths that bound the Kowalskis together. Suddenly, Maya was in state custody – despite two parents who were desperate to bring their daughter home. The story of the Kowalski family – as told in their own words – will change the way you look at children's healthcare forever".
The documentary will last for one hour and 45 minutes and is a true story.
Who is Maya Kowalski
Maya is a young girl who is the feature of this Netflix medical documentary. From the age of just nine, Kowalski had suffered from headaches, asthma attacks, painful lesions on her arms and legs and severe cramping in her feet.
She was rushed to hospital in 2016, then 10-years-old, after severe pain and her condition left doctors baffled which led her mother - a nurse - to go in search of answers. She is the daughter of Beata and Jack Kowalski and sister to sibling Kyle Kowalski.
What happened to Maya Kowalski, what is Complex Regional Pain (CRPS) syndrome
Her mother Beata believe she was suffering from CRPS - aka Complex Regional Pain Syndrome. This disease is defined as "poorly understood condition where a person experiences persistent severe and debilitating pain".
According to People magazine, a Florida anaesthesiologist and pharmacologist called Dr. Anthony Kirkpatrick, who specialised in CRPS, then administered Maya the anaesthetic drug ketamine through infusions. He later placed Maya into a "ketamine coma" where he put her to sleep for five days in order to reset her nervous system.
At the time, the treatment had not been approved by the FDA so the family took to Mexico to undergo the treatment.
Following the treatment, she felt it had worked until a year later she was rushed back to hospital with excruciating stomach pain.
When her mother, Beata, informed the doctors that she suffered from CRPS and required high doses of ketamine, hospital staff grew suspicious and contacted child protective services who would shortly accused Beata of Munchausen syndrome by proxy (MSP), which is a mental health condition that sees the caretaker or parent either make up fake symptoms or causes real symptoms to make it look like the child is unwell.
Following this, Maya was removed from the custody of her parents for three months until the court ordered a full psychological evaluation and had cleared her mother of any mental illness. Sadly, 87 days after Maya was taken from her, Beata was found dead with a note that read: "I no longer can take the pain being away from Maya and being treated like a criminal. I cannot watch my daughter suffer in pain and keep getting worse". Just five days later, Maya was released into her father's custody.
CRPS symptoms
According to the Mayo Clinic, the symptoms of CRPS include:
Continuous burning or throbbing pain, usually in the arm, leg, hand or foot
Sensitivity to touch or cold
Swelling of the painful area
Changes in skin temperature — alternating between sweaty and cold
Changes in skin color, ranging from white and blotchy to red or blue
Changes in skin texture, which may become tender, thin or shiny in the affected area
Changes in hair and nail growth
Joint stiffness, swelling and damage
Muscle spasms, tremors and weakness (atrophy)
Decreased ability to move the affected body part
Where is Maya Kowalski now
Now 17, Maya still lives with her father and brother in Florida, though her family have filed a lawsuit against John Hopkins All Children's Hospital, six years after the passing of her mother Beata. The trial is expected to start in September 2023.
Maya is said to still suffer severe pain in her arms and legs.
When is Take Care Of Maya released on Netflix
The medical documentary is out now on Netflix UK. You must have a subscription to Netflix in order to watch - you can purchase one here with prices starting at £4.99 per month.
Comments
 0 comments
Want to join the conversation? Please or to comment on this article.