The April-June contraction of 970,000 accounts, announced on Tuesday as part of Netflix's second-quarter earnings report, is by far the largest quarterly subscriber loss in the company's 25-year history.
It could have been far worse, though, considering Netflix management released an April forecast suggesting a potential loss of two million subscribers during the second quarter.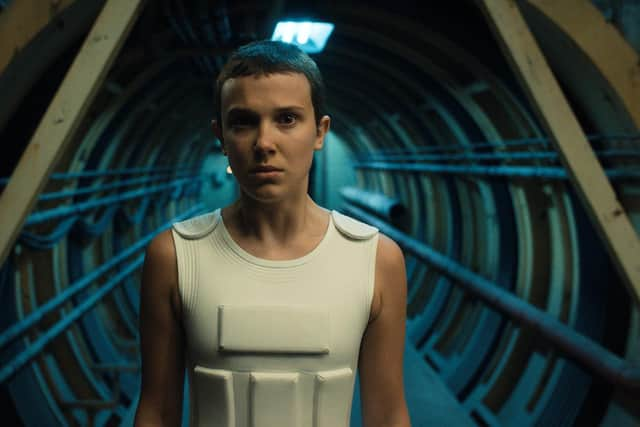 Following the release of the series' fourth season in late May, Netflix said, viewers watched a total of 1.3 billion hours of Stranger Things over the next four weeks — more than any other English-language series in the service's history.
The less severe loss in subscribers, combined with an outlook calling for a return to growth in the July-September period, helped lift Netflix's battered stock by 7 per cent in extended trading after the numbers came out.
Netflix co-chief executive Reed Hastings did not try to sugar-coat things during a Tuesday conference call about the results.
"It's tough losing a million subscribers and calling it a success," he said.
The company's April-June regression follows a loss of 200,000 subscribers during the first three months of the year, marking the first time Netflix's subscriber totals have shrunk in consecutive quarters since its transition from offering DVD-by-mail rentals to video streaming began 15 years ago.
The loss of nearly 1.2 million subscribers during the first half of this year also provides a start contrast to the pandemic-driven growth that Netflix enjoyed during the corresponding half of 2020 when its streaming service picked up nearly 26 million subscribers.
Despite the downturn, Netflix still earned $1.4 billion (£1.1bn), or $3.20 (£2.7) per share during the quarter, a 6 per cent increase from the same time last year. Revenue rose 9 per cent from the same time last year to nearly eight billion dollars (£6.7bn).
A "standard" plan in the US, which allows people in the same home to watch on two devices simultaneously, now costs $15.49, up from $14 in January and just $11 in 2019.
In the UK, basic and standard plans have both increased since January by £1 a month to £6.99 and £10.99 respectively.
The company has increasingly faced more competition from rival subscription offerings, including Apple TV, HBO Max, Amazon Prime and Disney+.
Guy Bisson, executive director at Ampere Analysis, told the BBC: "When you're the leader, there's only one direction to go, especially when a large amount of competition launches, which is what Netflix has seen in the last couple of years," he said.
He added: "At some point, yes, they're going to reach a threshold where a significant number of people say enough is enough. Because of the additional choice ... price hikes are a more risky strategy."