American actress and Hollywood icon Jessica Walter has died at the age of 80, peacefully at her home in Manhattan.
Walter was best known for her role in Play Misty for Me (1971), as Lucille Bluth on the sitcom Arrested Development, and latterly, the voice of Malory Archer on the FX animated series Archer.
Following the announcement of her passing, many stars and colleagues paid tribute to her, remembering her as "kind, warm, funny" and an "icon".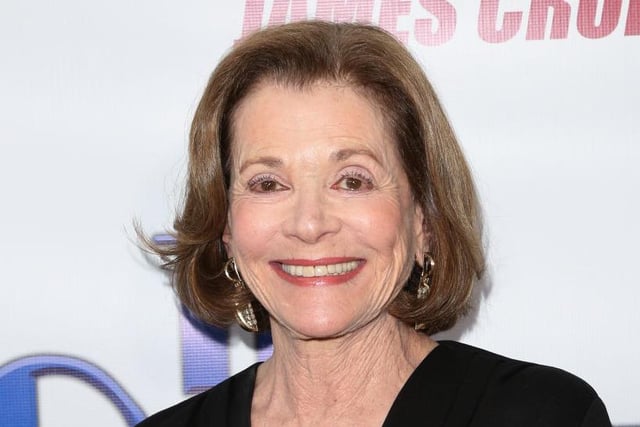 Actress Jessica Walter was involved in controversy when she claimed she had been harassed on the set of Arrested Development in 2017 (Picture: Getty Images)
So, who was Walters, what did she star in - and why was she caught up in gas lighting controversy with her Arrested Development co-stars?
This is what you need to know.
Born in Brooklyn, New York in January 1941, Walter was raised in a Jewish family with her younger brother, Richard.
She would later say she was not a practising Jew, but "very Jewish in my heart".
Walter's father was a musician and both her and Richard went on to enjoy successful careers in the creative arts industry - she in acting and Richard as a screenwriter.
She attended New York City's High School of Performing Arts, before starting her career in 1963 with a Clarence Derwent Award-winning performance for Outstanding Debut Broadway Performance in Photo Finish.
By 1971, she had become a well-established actress, starring in critically-acclaimed film Play Misty for Me - for which she received a Golden Globe Awards nomination for her performance in the Best Motion Picture Actress – Drama.
Walter married Ross Bowman, a former Broadway stage manager and television director, in 1966.
The couple welcomed a daughter, Brooke Bowman, in 1972 before divorcing in 1978.
She then married actor Ron Leibman in 1983, the couple were married until his passing in December 2019.
They appeared together in Neil Simon's play Rumors, and portrayed husband and wife in the film Dummy (2003) and on Law & Order (in the episode "House Counsel").
Walter died in her sleep at her home in Manhattan on 24 March 2021.
What were her biggest roles and accolades?
Following on from her earlier success in Play Misty for Me, Walter went on to hold leading and supporting roles in Grand Prix (1966), The Group (1966), Bye Bye Braverman (1968) and Number One (1969).
In 1974, she played the title character in Police drama series Amy Prentiss, for which she won a Primetime Emmy Award.
Her filming career then took a backseat, as she appeared in more television and theatre roles, such as the voice of Fran Sinclair on the ABC comedy Dinosaurs, and as Eve Gallo, the ex-wife of magazine publisher Jack Gallo - played by late actor George Segal - on Just Shoot Me!
For a younger audience, she will be better known as the alcoholic, quick-witted socialite matriarch Lucille Bluth on Fox's popular comedy series Arrested Development.
In 2005, she stated she was "nothing like Lucille," adding "Nothing. My daughter will tell you. I'm really a very nice, boring person."
Despite a nomination for the Primetime Emmy Award for Outstanding Supporting Actress and acclaim from critics, Arrested Development was taken off air in 2006.
It was then revived by Netflix for seasons four and five, the latter premiered in 2018, which proved massively popular with the US and UK audiences.
She later spoke out about being mistreated on the set of Arrested Development, by her co-star, comedian Jeffrey Tambor.
Until her death, she voiced the role of spymaster Malory Archer on the FX animated series Archer, featuring in over 100 episodes.
What happened between her and Jeffrey Tambor?
In 2018, Walter stated in an interview with the New York Times that she had been harassed by Tambor, while the pair were working together on Arrested Development.
She claimed an incident had occurred on-set in late 2017, she said: "[i]n like almost 60 years of working, I've never had anybody yell at me like that on a set. And it's hard to deal with, but I'm over it now."
Walter added that Tambor had apologised but her other co-stars - Jason Bateman, Tony Hale and David Cross - received criticism for their lack of acknowledgment of the situation and appearing to excuse Tambor's outburst.
Within days all three men had issued apologies to Walter.
How was Walter remembered?
Twitter was awash with heart-felt tributes to the actress, following the announcement of her death.
Her Arrested Development co-stars led the tributes, with Jason Batteman describing her as "one of a kind".
He said: "RIP Jessica Walter. What an incredible career, filled with amazing performances. I will forever remember my time with her, watching her bring Lucille Bluth to life. She was one of a kind. All my love and thoughts to her family," he wrote.
Actor Will Arnett, who starred alongside her as Gob Bluth but originally met her in 1996, described her as "deeply talented," and told how he was "instantly blown away" and was "fortunate to have had a front row seat to her brilliance for 25 years".
Hale, who starred as Lucille's youngest and most dependent son, Byron "Buster" Bluth, paid tribute to Walter as "a force" whose "talent and timing were unmatched."
US singer and actress Linda Carter, who appeared alongside her in The Return of Wonder Woman in 1977, said she will remember her "one of kindest, warmest, funniest women I've ever met."