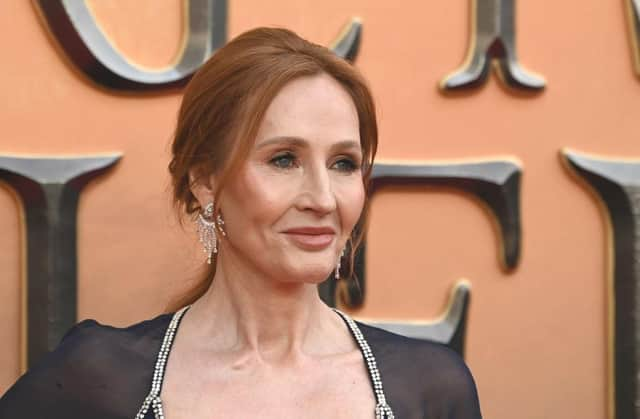 It's now been 12 years since the eighth and final part of the Harry Potter film series hit cinema screens – Harry Potter and the Deathly Hallows was released in 2011.
But now it seems that fans of the boy wizard have something new to look forward to, with a Harry Potter television series now in the works.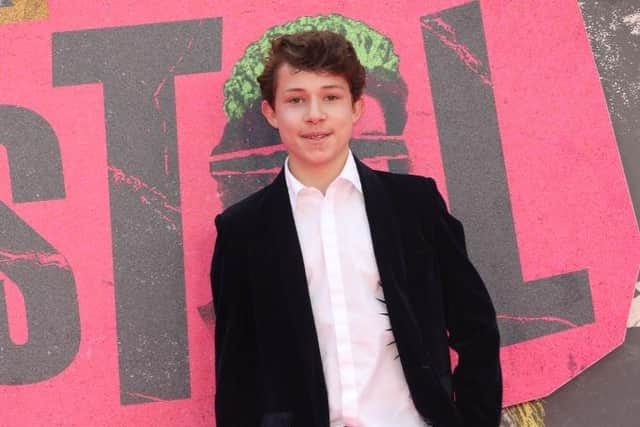 Here's everything we know about it so far.
Who is making the Harry Potter television series?
Rumours have been circulating of a Harry Potter television series for years, but now streaming service Max (formerly HBO Max) have confirmed that will be making it.
It's one of the flagship shows announced for the service, which combines the HBO Max and discovery+ channels.
A statement from Max says: "The stories from each of Rowling's Harry Potter books will become a decade-long series produced with the same epic craft, love and care this global franchise is known for. The series will feature a new cast to lead a new generation of fandom, full of the fantastic detail, much loved characters and dramatic locations that Harry Potter fans have loved for over 25 years. Each season will be authentic to the original books and bring Harry Potter and these incredible adventures to new audiences around the world, while the original, classic and beloved films will remain at the core of the franchise and available to watch globally."
What will it be about?
The new series will retell the story that has already been told in the films – all based on JK Rowling's seven Harry Potter books that were published between 1997 and 2007.
Casey Bloys, chairman and CEO of Max content, has promised fans "a faithful adaptation", adding: "This new Max Original series will dive deep into each of the iconic books that fans have continued to enjoy for all of these years."
As there are less constraints on screen time in television productions, compared to feature films, many hope that the television series will tell the story in greater depth than was possble in the cinematic releases.
Each season will tell the story of one of the books – meaning it is planned to film seven seasons.
Who will star in it?
It is thought that casting is currently underway – with some reports that there will be an open casting call – the project is shrouded in secrecy.
Casey Bloys, chairman and CEO of Max content, said: "We have been trying to be very close to the vest. We haven't gone out to agencies. We have our own internal process where we've been thinking about people but we have not wanted to go out into the world. Now that the news is out there…we'll start going out to the business."
But already, a list of actors has leaked to the internet, adding to the already fevered speculation over who will take over from the likes of Daniel Radcliffe, Emma Watson and Rupert Grint,
Toby Woolf (Rare Beasts, The Last Post and Pistol) is now frontrunner to play the title character, alongside Bronte Carmichael (Andor, Game of Thrones, Great Expectations) as Hermione, and Joshua Pickering (Peter Pan and Wendy, A Discovery of Witches) as Ron Weasley.
Tom Felton, who played Draco Malfoy in the films, is rumoured to be considering a return to the franchaise to play his original character;s father, Lucius Malfoy (played in the film by Jason Isaacs).
When it comes to the other Hogwarts teachers, Oscar-winner Helen Mirren is apparently in the frame to play Minerva McGonagall, and Blair Underwood (L.A. Law., Deep Impact and Rules of Engagement) would be a very different Albus Dumbledore to the three actors who have already played the role – Richard Harris, Michael Gambon and Jude Law.
And perhaps the wildest speculation has been reserved for Star Wars actor Adam Driver taking over the roles of Severus Snape from the much-missed Alan Rickman.
Only time will tell if all – or any – of these are accurate.
When will it be released?
No release date has been confirmed, but since filming has not even started it's expected to hit screens in 2025 at earliest, with a 2026 release date more likely.
Will JK Rowling be involved?
JK Rowling is joining the television production as an executive producer. She said in a statement that: "Max's commitment to preserving the integrity of my books is important to me, and I'm looking forward to being part of this new adaptation which will allow for a degree of depth and detail only afforded by a long form television series,"