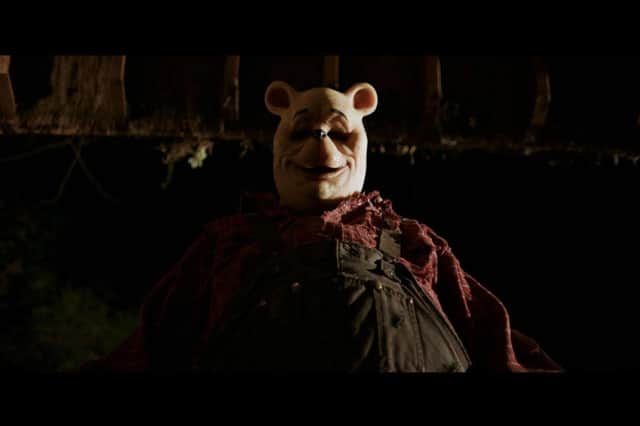 Launched in 2005 with a modest programme, the Glasgow Film Festival has grown from strength to strength ever since – becoming one of the three biggest festivals of its type in the UK.
Before the pandemic hit audience figures had risen to over 40,000 for two consecutive years and a string of big name guests have walked the red carpet, including Michael Palin, Richard Dreyfuss, Alan Rickman, Simon Pegg, Alan Cumming, Saoise Ronan, Jessie Buckley, Karen Gillan and David Tennant,
In recent years site-specific screenings have been increasingly popular with audiences enjoying watching films in weird and wonderful locations around Glasgow.
Here's everything you need to know about this year's event.
When is the Glasgow Film Festival 2023?
This year's Glasgow Film Festival will run from March 1-12, taking place at the Glasgow Film Theatre (GFT), the nearby Centre for Contemporary Arts (CCA) and other venues across the city.
What events have been announced so far?
This year's Country Focus: Viva el cine español! features 'On The Fringe' with Penélope Cruz and Luis Tosar, 'Prison 77' and 'Lullaby', championed as one of the best debut in Spanish cinema for years by Pedro Almodóvar.GFF's free retrospective, In The Driving Seat, features stories of women on journeys of self-discovery and adventure. Films include 'It Happened One Night', 'The Piano' and 'Roman Holiday'.The Festival will also celebrate the documentary work of American actor/director Lee Grant, survivor of the anti-communist blacklist of the 1950s – with screenings of 'Battered', 'Down and Out in America', 'What Sex Am I?', 'When Women Kill' and 'The Willmar 8'.
Also announced is a 10th anniversary screening of Jonathan Glazer's Glasgow-set 'Under the Skin' with a live orchestra at the QMU venue. Tickets are currently sold out, but keep checking for returns if you fancy going.
The Opening Gala film has also been confirmed – the UK premiere of Adura Onashile's Girl. Again, tickets are currently sold out.
Is Frightfest taking place in 2023?
Frightfest will once again be part of the Glasgow Film Festival, taking over GFT1 from March 9-11.
The full programme of 13 horror films has been announced, with a double bill of special screenings on the Thursday - the UK premiere of sci-fi fantasy 'Smoking Causes Coughing' and the UK premier of WW2 action epic 'Sisu'.
Friday will start with the international premiere of found footage horror '#chadgetstheaxe', the UK premiere of Spanish adventure film 'Irati', the UK premiere of occult chiller 'Mother Superior', the UK premiere of slasher parody 'Winnie the Pooh: Blood and Horror', and Lithuanian slasher 'Pensive'.
Saturday's starts with the international premiere of violent thriller 'Hunt Her, Kill Her', followed by the international premiere of comedy shock 'Onyx The Fortuitous and the Talisman of Souls', the European premiere of Scottish horror 'Consecration', the world premiere of twisty thriller 'Little Bone Lodge' starring Joely Richardson, splatterfest 'Here For Blood', and the international premiere of Spanish box office smash '13 Exorcisms'.
Tickets for passes for the entire festival are now on sale, with tickets for individual films available from January 30.
When is the full programme announced?
The launch of the full programme will take place on Wednesday, February 25.
When do tickets go on sale?
Tickets will go on sale to the general public at 12noon on Monday, January 30, while GFT Cinecard holders will be able to access tickets via a pre-sale from Thursday, January 26. You can buy them here.