Remember, remember - Four films to watch if you enjoyed V for Vendetta
Remember, remember the fifth of November… It's that time of year where Brits are bundling up and heading outside to watch the fireworks.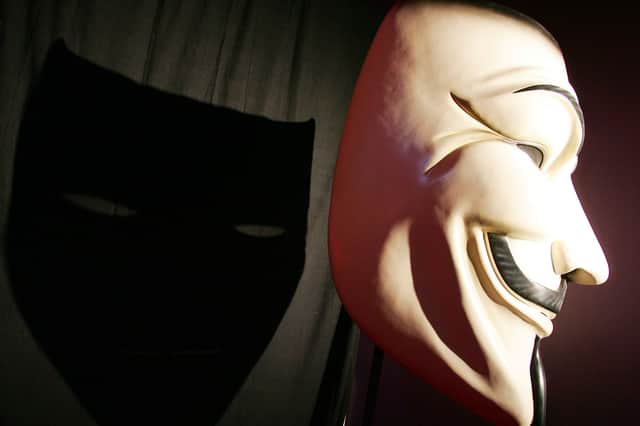 Guy Fawkes Day, or Bonfire Night as it's also known, is celebrated on November 5 to commemorate the failure of the Gunpowder Plot of 1605. However, lighting fireworks is far from the only legacy the plan left behind.
English author Alan Moore penned graphic novel V for Vendetta in the eighties, with its protagonist, V, an anarchist revolutionary who wears a Guy Fawkes mask, looking to take down the corrupt British government.
Moore's work inspired the 2006 film of the same name, and with November 5th around the corner, here are four films like V for Vendetta to consider watching.
Children of Men
Children of Men is another dystopian film set in the not-so-distant future. In 2027, infertility has spread through humans for two decades following the destruction of nature. The UK has become a police state bureaucrat and Theo Faron, played by Clive Owen, becomes a reluctant hero when his estranged wife kidnaps him to help protect Kee - the only known woman in the world to be pregnant.
District 9
Very quickly becoming a sci-fi classic, District 9 is set in an alternate 1982 in which a spaceship full of sick aliens appears over South Africa. The species are relocated to a camp which quickly becomes a slum, and twenty years later one of the restricted aliens escapes during the relocation to try and return home. The engaging mockumentary-style storytelling packs an emotional punch, as do the themes of the film.
Mad Max: Fury Road
Any of the Mad Max films could make this list but Fury Road refreshed the series with its release in 2015. Beautiful, and with dystopian elements mirroring other films in this list, this action movie features many of the same themes as V for Vendetta, with its power struggle against the tyrannical Immortan Joe, alongside emotional depth and character development.
The Matrix
The dystopian future of The Matrix, which sees humanity unknowingly trapped within a simulation, has only ever become more relevant as technology develops. Focusing on Neo as he uncovers the truth about the world, the film was created and directed by the Wachowskis, who are also produced V for Vendetta.
Comments
 0 comments
Want to join the conversation? Please or to comment on this article.