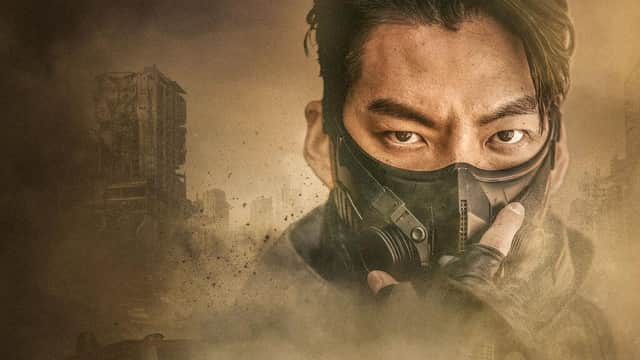 A number of Korean drama series have proven incredibly popular on the streamer and the action packed Black Knight could be the next to explode thanks to an intriguing story line and a stellar cast.
The series is based on the web series Taekbaegisa by Lee Yun-kyun and is set to hit the streaming in the coming days. Korean series such as Squid Game have already broken Netflix records over the past couple of years and writer and director Cho Ui-seok will be hoping this new series will be the next to break through.
Following a young refugee with big dreams, the new series is set to rival Hellbound, My Name and Kingdom as some of Netflix's most loved Korean hits and there has even been rumours that the show could expand into an English edition later down the line.
What is Black Knight about
The series will take place in the future and in the year 2071, with the earth virtually destroyed due to air pollution. With humanity on the verge of extinction, they must rely on the Black Knights.
With less than 1% of the population left and the world turned into wasteland, the Black Knights are given the role of being "delivery men" of sorts. Though these are no ordinary delivery men. In this dystopian future, those left are made to wear respirators as they await the Knights to give them deliveries of vital equipment, such as oxygen.
However, when one Black Knight called '5-8' meets a young boy who has dreams of becoming a knight himself, he decides to train the youngster in order to see him accomplish his dream in this new world.
Across the series, the audience will be introduced to several characters as the duo try to ensure the boy's dreams come true. You can watch the trailer here.
Black Knight cast
Kim Woo-bin (Alienoid) takes the lead role of '5-8', a legendary knight that takes on the role of teacher the young boy, Sa-wol, who is played by Kang Yoo-seok (Hidden Face).
Esom as Seol-ah (Kill Boksoon) is also a regular cast member, where he plays a military officer who shares a close relationship with Sa-wol's family. Song Seung-heon (Air Strike) as Ryu Seok, the wealthy heir to the Cheonmyeong Group who rules the world with oxygen as a weapon.
There are also roles for Jin Kyung, Kim Eui-Sung and Park Jun-Hyuk.
When is Black Knight released on Netflix, how many episodes are there of Black Knight
Black Night is scheduled to launch on May 12 and will be available for 8:01am.
In total, there will be six episodes of the television hit with each episode available on release day.