With the National Theatre of Scotland's new celebration of his life, 'Dear Billy', currently touring Scotland, we thought it would be a good time to take a look at five of his greatest screen performances – and what streaming services you can find them on.
Mrs Brown (ITVX)
Connolly's critically-acclaimed performance in 1997's Mrs Brown earned him a BAFTA Scotland Award for Best Actor and a Screen Actors Guild Award for Best Supporting Actor. He plays John Brown, a royal servant whose close relationship with Queen Victoria (played by Judi Dench) led to rumour and scandal.
Muppet Treasure Island (Disney+)
Robert Louis Stevenson's swashbuckling story gets a Muppet makeover courtesy of Brian Henson, Kermit, Miss Piggy, Gonzo and friends. Sir Billy plays Billy Bones, a former pirate who holds the secret to finding the treasure, only to reach an untimely end.
What We Did In The Holidays (BBC iPlayer)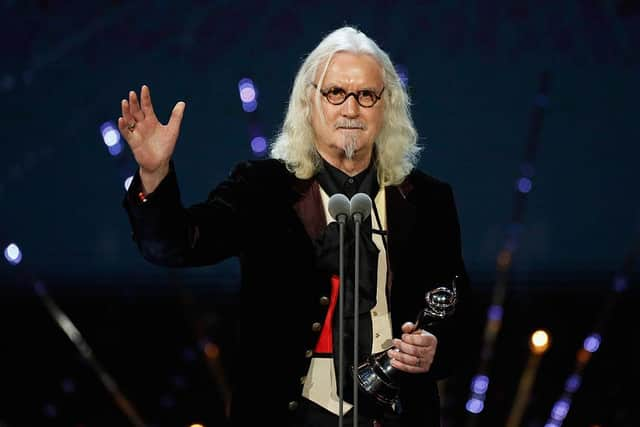 This charming comedy drama shot entirely in Scotland sees a troubled couple, played by David Tennant and Rosamund Pike, try to hide their marital breakdown from their family at a big birthday party. Their three children seem to have other ideas though when they are reunited with their beloved grandfather, played by Connolly.
Brave (Disney+)
A Scottish Highlands-set Disney Pixar classic, Brave tells the story of a flame-haired Scottish princess who must undo a curse on her mother that resulted from a witch granting her an ill-fated wish. Connolly plays King Fergus alongside a Scotland-centric cast including Kelly Macdonald, Robbie Coltrane, Kevin McKidd and Craig Ferguson.
Quartet (Disney+)
The Big Yin more than holds his own against acting heavyweights Maggie Smith, Tom Courtenay, Pauline Collins and Michael Gambon in Dustin Hoffman's directorial debut. Based on a play of the same name, the gentle comedy drama sees residents of a under-threat home for retired professional musicians organise a gala concert to raise vital funds.