Tyson Fury Documentary Netflix: Here's when Tyson Fury's reality TV show is released on Netflix
Heavyweight boxer Tyson Fury will see his eagerly anticipated Netflix docuseries launched later this month.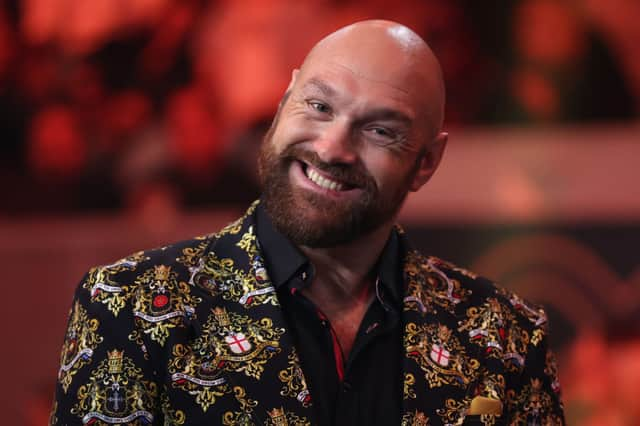 One of the most charismatic sportsmen on the planet, Fury has long entertained the public in and out of the ring for over a decade and is now set to get his own in-depth series which gives us a look behind the curtain of the Gypsy King.
Titled 'At Home With The Furys', the docuseries will star the Morecambe born boxing champion and his family.
The trailer for the series can be watched here.
What is Tyson Fury Netflix documentary about
Much like Lewis Capaldi's in-depth, tell all documentary, At Home With The Furys will follow Fury's family in a 'fly-on-the-wall' style series, giving us a glimpse of his inner life at his Morecambe mansion. It will show viewers the life of the Gypsy King when his boxing gloves are put down.
The series will also show Fury, who has been open up on his struggles with mental health, open up on his bipolar disorder, ADHD and depression.
The Netflix synopsis says: 'At Home with the Furys will have exclusive access to the heavyweight champion of the world as he exits the ring and tries to embrace retirement with his extraordinary family including wife Paris, father John and his six children. Alongside changing nappies and the school run, At Home with the Furys will see Tyson constantly looking for projects to keep him busy, from a world tour to meet his fans, to lavish family holidays, encounters with other A-listers and impromptu family camping trips.'
How many episodes of At Home With the Furys is there
The good news for fans of Fury is that there's a whopping NINE episodes available to watch from release day, with each episode lasting around 30 minutes.
Each episode will feature the boxers family, such as his wife Paris and their six children, Venezuela, Prince John, Prince Tyson, Prince Adonis, Valencia and Athena. and his close circle of friends.
Will Love Island duo Molly-Mae and Tommy Fury be in At Home With the Furys
Indeed, the popular Love Island couple will be part of the docuseries, with the show offering scenes and interviews with Molly-Mae and Tommy.
The trailer shows the pair announcing the news of Molly-Mae's pregnancy, with the couple welcoming their first child together in January, a girl named Bambi.
When is Tyson Fury Netflix documentary released
The docuseries is released on Netflix today and is now available to stream. You must have a subscription to Netflix in order to watch - you can purchase one here with prices starting at £4.99 per month.
Comments
 0 comments
Want to join the conversation? Please or to comment on this article.