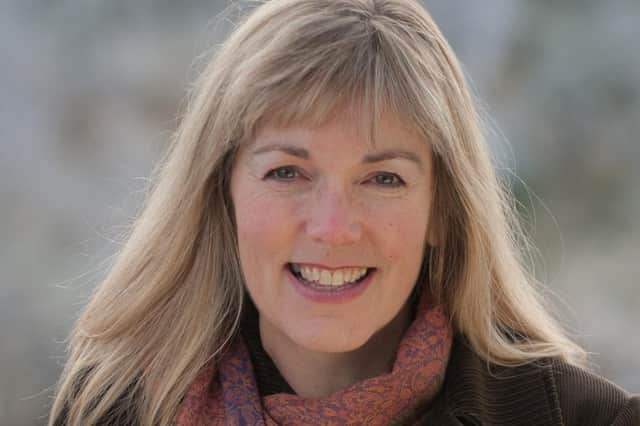 Of Stone And Sky is a rich stew of a novel, one with a Victorian complexity of plot, a family saga which is also a socio-economic survey of Highlands history over almost 300 years. It has an unfashionably large cast of characters and if there isn't quite a missing heir, there is a plot twist which comes close to offering that. Over-written in parts, slow to get going, it rewards the reader's perseverance. One reason for this is that Glover has fully imagined her characters and cares about them without slipping into sentimentality. Indeed, she is at times unfashionably cold, extracting comedy from an old woman slipping into dementia. Admittedly this character has never been agreeable or likeable.
The novel opens with a eulogy, giving thanks for the life of Colvin Munro. Always described as a shepherd, though more accurately a sheep-farmer since he had an assured tenancy on his cottage and land, he has walked away into the hills and disappeared. No body has been found, but over the months things he owned are discovered on stages of his walk. This is a thread followed through the novel. Colvin's presumed end takes us back to his beginning.
The eulogy is delivered by his foster-sister Mo, whose own birth was as mysterious as Colvin's death. She will be the moral centre that a novel of this range and complexity requires. The third principal character is Colvin's much younger brother, Sorley, golden child adored by Mo. He got away at the first opportunity, first to Australia, then to London, where he created a hedge fund. When we first meet him it has collapsed in the 2008 financial crash, and when we next meet him he is hopelessly drunk. Mo, too, left home young. Disfigured, she spent years in odd jobs, working in bars and hotels before, somewhat surprisingly, becoming a Church of Scotland minister and returning to her native parish, and then owning the village pub.
The setting is an estate in the Cairngorms and the huge cast includes tinkers, war-wounded veterans, foresters, gamekeepers, alcoholics, lairds, lawyers and conservationists. In short, Glover has assembled a company which enables her to examine, through their interests, memories, opinions and life-histories, issues of land-ownership and land-management, and she also questions of the compatibility of economic development and conservation, which has agitated and perplexed the Highlands since at least the disintegration and destruction of the old Gaelic society after the failure of the 1745 Jacobite Rising. Most of the matters she dwells on will be familiar to Scottish readers, familiar to the point of tedium for many. However, by presenting them to us through the lives, experiences, hopes and fears of her imagined characters she contrives to give them a new and urgent life. This is a considerable achievement.
The narrative is presented to us partly through a third-person authorial voice, partly through first person narratives or monologues from Mo and Sorley. Such a dissipation of interest means that the novel loses the intensity that can be provided by a single point-of-view, loses, some severe critics might say, the artistic integrity that such a point-of-view offers; but any such loss is here redeemed by the author's inventiveness, zest, intelligence and sympathy for her characters. Some of what happens may be improbable but the characters aren't, though I might make an exception for Colvin's Bolivian wife. The ending is a touch Hollywood-sugary, but I suspect that most readers will have become so involved in the story and the characters that they will welcome it. After all, one of this novel's themes is the necessity of endurance, so much so that a happy ending seems right.
Near the end Sorley, now recovering from success and failure and from addiction, says "The wise ones know their history and learn from it." The observation lies at the heart of this ambitious and enjoyable novel. But, Glover implies, there is a lot of bad and sad history in the Highlands: what have we learned from it, and how can we put that to good use?
Of Stone And Sky, by Merryn Glover, Polygon, 327pp, £16.99
A message from the Editor:
Thank you for reading this article. We're more reliant on your support than ever as the shift in consumer habits brought about by coronavirus impacts our advertisers.