When the group of artists who came to be known as the Glasgow Boys set out to change the face of Scottish art in the late 19th century, it was largely by rejecting the romantic Highland landscapes and "noble peasants" favoured as subject matter by their better-established contemporaries, and instead attempting to present a more realistic picture of the everyday lives of rural communities. The often gritty, frequently muddy and occasionally bloody farm poetry of Glasgow Makar Jim Carruth could certainly be said to share these aims – and yet, in his new collection Far Field, Carruth is far from uncritical of these artists' work, and sometimes seems to pose the question: to what extent did they succeed in achieving their realist goals?
The first group of poems in Far Field are, as Carruth puts it, "inspired by the works of the Glasgow Boys" and, while there is an evident appreciation for ​the artistry of ​some of the paintings, there is also a sense that the poet is seeking to undercut any notion of a rural idyll that – wittingly or otherwise – they might convey.
In "A Hind's Daughter", for example, a response to James Guthrie's famous image of the same name, the little girl posing in the picture speaks to us directly, and she is not amused: "I was chosen for this task, one from eight / to stand for hours through an east wind chill; / one hand frozen to the handle of blade glint..." The resulting painting, she concludes, "does not show me true." In a similar vein, the poem inspired by George Henry's highly stylised painting The Milkmaid references Marie Antoinette's penchant for dressing up in milkmaid's clothing to amuse herself and her friends. The difference the poet seeks to highlight is ​that ​between "those who treat this / as a pretence, a dressing up, a rural escape" and the "experienced herdsman" for whom milking is "a regular chore essential for living."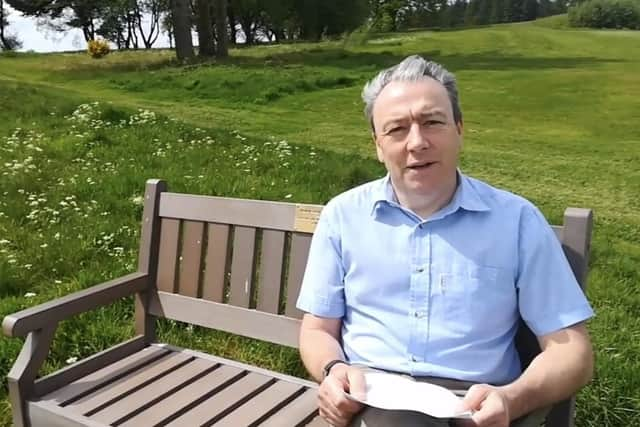 Having grown up on his family's farm in Renfrewshire, Carruth knows whereof he speaks, and Far Field is the final part of his quietly monumental Auchensale Trilogy – a series capturing the rapidly changing agricultural landscape of the West of Scotland, which began with Black Cart in 2015 and continued with Bale Fire in 2017.​ Whereas the previous two collections often burned with righteous indignation, however, at the way in which farming communities have suffered in recent years, to the point where an entire way of life seems as if it may be on the verge of collapse, the tone in this latest collection ​is mellower, more accepting, perhaps more resigned. In the concluding father-and-son poem "Planting Aspen Saplings", Carruth reaches an elegiac yet also cautiously optimistic coda.
​Far Field, by Jim Carruth, Polygon, 97pp, £10