Who is Bansky? Each Banksy identity theory from least to most likely
A name everyone has heard, but the man behind the myth is much less well known.
Banksy is one of the world's most famous living artists - despite this, Bansky has managed to maintain his anonymity thanks to careful planning and a trusted inner circle.
Who is Banksy?
Banksy's identity has never been confirmed, but there have been many rumours throughout the years. He began spray-painting trains and walls in Bristol in the early 90s, a city which is known for street art.
Bansky's art began popping up around the world in the 2000s, often sending political messages and poking fun at institutions.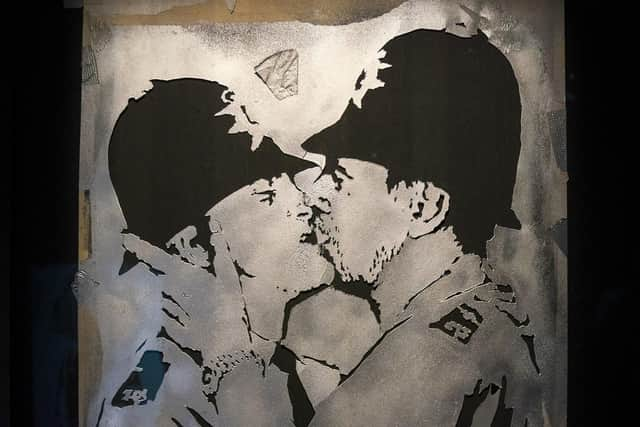 His identity has been closely guarded – though there are rumoured candidates, with Banksy refusing to reveal his name to avoid incriminating himself due to the illegal nature of graffiti.
The Mail on Sunday claimed to have unveiled his name in 2008, and in 2018 a podcast guest supposedly let Banksy's name slip.
But who has been rumoured to be Banksy? Here is a list of those who have been rumoured to be the street artist – from least to most likely.
Each Banksy identity theory, from least to most likely
Neil Buchanan
If Neil Buchanan's name seems familiar, you may have been tuning into children's show Art Attack from 1990 to 2007.
Host Neil Buchanan was the subject of social media rumours in 2020, but has denied the claims.
Richard Pfeiffer
In 2015, Brooklyn artist Richard Pfeiffer was arrested for allegedly painting the Bansky street art, he and his fiance were admiring in Manhattan.
Police accused Pfeiffer of drawing the art, and after six months the charges were dropped.
Thierry Guetta (Mr Brainwash)
Los Angeles street artist and vintage clothing shop owner Thierry Guetta quickly became a candidate following the release of 2010 Bansky documentary Exist Through The Giftshop.
Guetta is certainly an unlikely candidate, but those who support the theory argue the documentary was a hoax to throw people off the trail.
Jamie Hewlett
Founder of British band the Gorillaz and comic artist Jamie Hewlett is another famous face who has been caught up in the guessing game.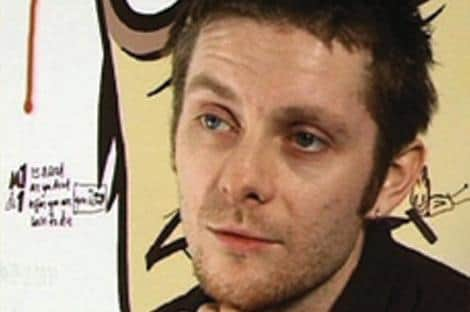 A forensic expert traced a number of company ownership deeds relating to Bansky all back to one J. Hewlett.
In addition, Bansky's own gorilla artwork was used in the band's Tomorrow Comes Today music video.
Robert Del Naja
One of the most popular theories, many speculate that Banksy is Massive Attack musician Robert Del Naja.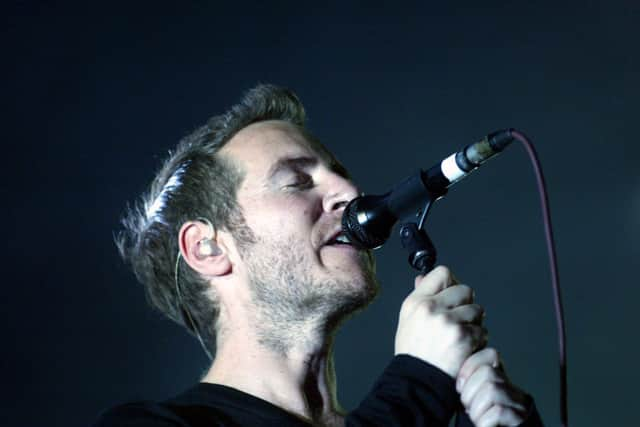 Del Naja is also a graffiti artist who spent years in Bristol – Banksy's rumoured hometown.
Some theorists have even matched up Massive Attack tour dates with the appearance of new murals – but Del Naja has denied the rumours, instead both Banksy and Del Naja have cited one another as a source of inspiration.
Robin Gunningham
Another strong contender for Bansky's identity is Robin Gunningham, a Bristol-born artist. In 2008, The Mail on Sunday claimed Gunningham was the infamous street artist after images of him in Jamaica emerged.
A 2016 study by Queen Mary University of London also loaned this theory credibility. Through geographical profiling, the University's research supported the theory that Gunningham is Banksy.
The artist's lawyers even intervened ahead of the publication of the study, which saw researchers analyse 140 artworks in London and Bristol which have been attributed to Banksy.
Supporting the mentioned claims, DJ Goldie's podcast slip revealed the artist's name as "Rob"...
Comments
 0 comments
Want to join the conversation? Please or to comment on this article.