Art review: Glasgow School of Art Degree Show 2020
Glasgow School of Art's online degree show features work by more than 600 students, but some have chosen not to take part in what can only be a pale imitation of the real thing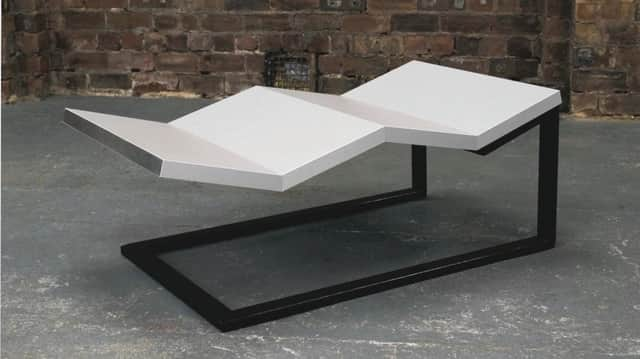 I like to drink tea from a mug I bought at the degree show at Duncan of Jordanstone College of Art & Design in 2018, made by an artist called Ciara Neufeldt. That mug seems to encapsulate what we're all missing in degree show season in this pandemic year: the tangible contact with the work, each artist's studio bringing fresh revelations.
The art schools are doing what they can, with most mounting online showcases of students' work. The GSA Graduate Showcase – a mammoth platform featuring the work of more than 600 students across fine art and applied arts – will be live for a year and can be added to throughout this time.
But feelings are mixed, with significant numbers of students in fine art disciplines backing the "Pause or Pay" campaign, started by art students in London, which asked art schools to pause tuition until it was safe to return to studio practice and create a physical degree show after lockdown, or have a proportion of their fees refunded. Some undergraduates and all but one on the Master of Fine Art programme have declined to show their work online.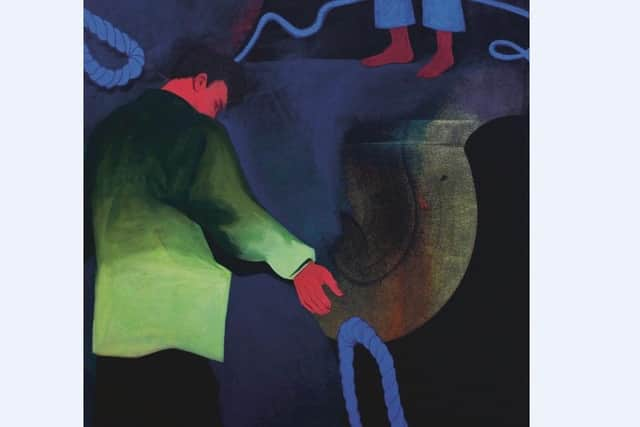 The fact is that lockdown will hurt some more than others, depending on their working practice and their need to access studios and equipment. All will suffer from the absence of a physical degree show, and the role this has as a fitting climax for years of study. Some works suit the digital platform better than others, and some students have had to be inventive, using sketches, mock-ups and virtual walk-throughs to convey what they had been hoping to do.
However, what is clear is that the fine art year group are as colourful and diverse as ever. Multi-disciplinary practice is all the rage, with work ranging across (to give one example) "drawing, writing, painting, book-making, sculpture, music and fashion." But, in contrast, there are other students who are determinedly committed to painting or print-making or stitching or ceramics (the craft vibe is still much in evidence).
A number are blurring the boundaries between analogue and digital media, questioning what is gained or lost when moving from one to the other. In Painting and Printmaking, Angus MacDonald combines painting and animation with engaging results, making a film which seems to be being painted as we watch. Jackie Hoefnagels projects Javascript code structures onto oil paintings: three-dimensional bodies placed in two-dimensional landscapes. Luca Guarino plays with dimensions too, bringing paintings into digitally built video collages to create highly effective sequences.
Painting – particularly figurative painting – is in good health, with artists such as Antonina Kulmasova and Emma Clark creating accomplished work and Morven Douglas, who draws on a wide range of stories and symbols, creating pictures with more than a hint of surrealism. Jiyoung Kim's multi-panelled abstracts in bold colours sit between painting and sculpture, while Rosa Park makes paintings and animations which skilfully balance dark themes with a children's book aesthetic.
There is some fine figurative drawing by Christian Kerr, while Megan Swire works in water soluble oil paint to create subtle depictions of anthropomorphic vases and jugs. Maxine Keenan's pencil drawings, presented without statement or explanation, are beguiling and understated.
Printmaker Alistair Bamforth has made a series of unsettling works based on sketches made during Scottish Ballet's production of The Crucible, drawing on his own study of the transcripts from the McCarthy trials. Flora Robson combines print-making with tree-planting, planting 45 native Scottish saplings at GSA's Forres campus in a "natural performance piece" and making a series of etchings showing their projected growth.
If a good many painting students are painting, a good proportion of the Sculpture and Environmental Art cohort are making and building, displaying a sensitivity to materials, how they work, where they come from, and how they will continue to engage with the world once they have been made into art objects.
Several artists have been repurposing materials found in skips: Cameron Bridgeman has used found materials to make objects which look like strange new machines with unknown purposes. Dylan Esposito is interested in failures of architecture and design, and uses discarded materials to create intriguing new structures. Annie Graham hunts out discarded wood which she then carves.
Another group has an interest in clay and ceramics, most dramatically Saskia Robinson, who creates life-size classical sculptures, and draws on both ancient Greek and Celtic mythology in representing the seasons. Cara Kennedy is commited to ceramics, both as a sculptural material and in the making of attractive pots and vases, and Sarah Vallance uses slip-casting to make ceramic sea shells, echoes of the seaside town where she grew up.
In Fine Art Photography, the camera is still central (just about) in a wide range of disciplines. Annie Boothroyd has a fine eye for the absurd (and sometimes absurdly beautiful) in the everyday: a half-melted wheelie bin, the sun dappling a block of flats. Joe O'Brien makes evocative images, words and film about our need for human connection, and one wonders what impact the lockdown experience might have in developing that work further. Niamh Lynch explores what happens when material from the virtual world (from relationship advice on Reddit to 3-D print models) are brought back into the physical one.
In a show comparatively low on film-making, Lana Hughes' This is the trick stands out, using found footage from YouTube to create a dialogue about manufactured beauty versus authentic experience, and Clem Routledge's slick, tongue-in-cheek documentaries both celebrate and question the world of film and TV in which they operate.
Some of the most engaging work across the three disciplines is that which has a story to tell: Ramona Lindsay's paintings inspired by a family member's move from Italy to Scotland in the 1960s; Elianor Oudjedi's film Mother Algeria, mixing dream-like theatrical images with her own investigations of her family roots, and Greece-born Maria Soroniati, exploring in a body of black and white photographs the "three pillars" at the heart of modern Greece – "nation, family, religion" – and how these have now been co-opted by far right extremist groups.
I could go on. Everyone who browses the online showcase will have their own picks, and it will be time well spent. In this year which is particularly tough for art graduates, let's support them, even if we can't yet see their work in person. ■