Royal Highland Show art trail sheep gather in Ingliston this June for Golden Shears return celebrations
The long wait is nearly over … and visitors will be flocking to Edinburgh to see the Royal Highland Show's magnificent art trail all in one place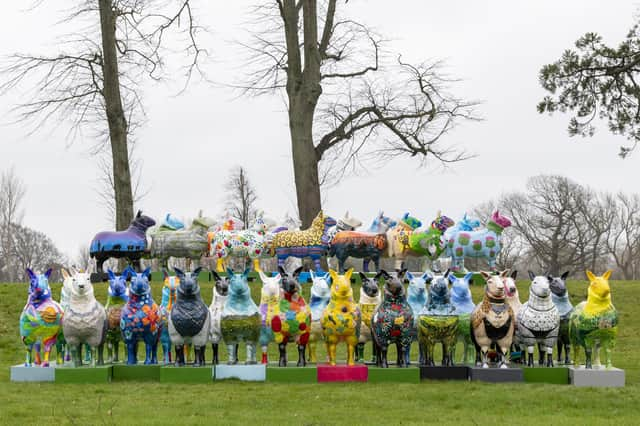 The Royal Highland Show has been an institution for centuries, but it is bang up to date for 2023, embracing the best of rural life, Scottish artists and incredible good causes.
The colourful collection of sheep has spent time in the north of Scotland, Stirling, Perth, Dundee, Fife, Strathclyde, Dumfries and Galloway and Lothian and the Borders, before homing in on Ingliston, where they will be seen all together for the first time.
Celebrating local artists
The sheep were hand-painted by artists with strong links to Scotland, either being based here or feeling a strong affinity to the landscape and culture, and cultivated a unique and colourful take on the artist's own story, while exploring links to rural communities.
Each member of the flock interpreted an issue facing Scotland's farmers and suppliers or Scotland as a whole, from health to diversity and sustainability, with the artist explaining how their creative design explored the heart of the matter, or raised awareness for a good cause. The individual sheep were made possible thanks to a range of sponsors across Scotland.
There's a chance to bid to keep a sheep for life … in September the entire flock will be auctioned off for charity. Monies raised will go towards Royal Highland & Agricultural Society of Scotland Bicentennial Fund, which supports projects dedicated to sustainability in the rural sector.
You can register your interest in the art trail sheep auction here.
Don't miss the chance to see the entire collection for one time only … meet the flockers at The Royal Highland Show, 22 - 25 June 2023, tickets are on sale now at: royalhighlandshow.org