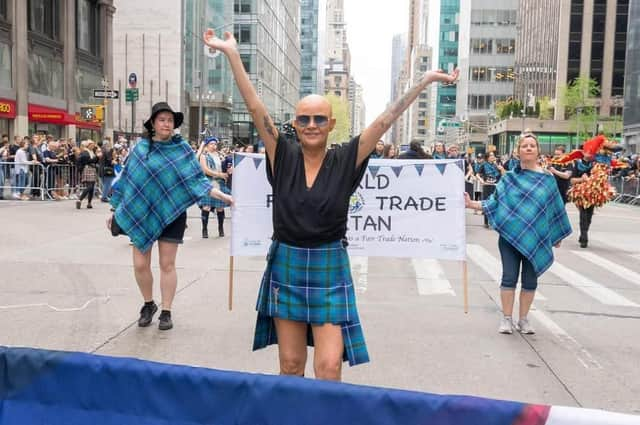 Some of Scotland's biggest music stars are appearing in Edinburgh for one night only, as TV's Gail Porter leads an Usher Hall audience in an amazing celebration of Fair Trade.
It's been 10 years since Scotland signed up as a Fair Trade Nation, and on Saturday, May 13, it will be joining 350 member organisations from 70 countries to mark World Fair Trade Day.
Hot on the heels of leading Scotland as the grand marshall at the New York City Tartan Parade last month, Gail Porter will be hosting the concert at the Usher Hall.
Joining the Red Hot Chilli Pipers on stage will be local bands Pulse of the Place drummers and the Royal High Pipe Band. Pulse of the Place were also in New York last month, having raised £50,000 to make it happen.
Half way through the concert an incredible Venezuelan dance group will dazzle the audience as they recreate the Fair Trade logo.
There will be lots of high-energy fun, music and dancing, together with some amazing tombola raffle prizes, including a handmade World Trade Fair tartan kilt, made by 21st Century Kilts, and your chance to browse Fair Trade products and gather information.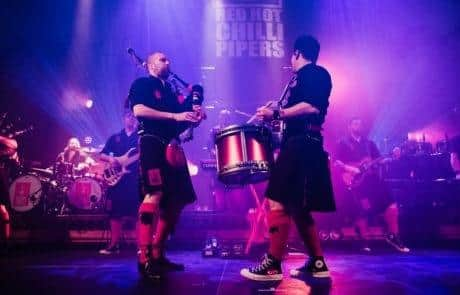 The award-winning Red Hot Chilli Pipers have been wowing audiences for more than 20 years, with their unique blend of rock star sounds and moves and bagpipes. Shooglenifty, where electric meets Celtic, will be rocking some ceilidh sounds. They've toured the world showcasing Scottish music, including being the first UK band to play Cuba and the first Scottish band to play in the rainforest in Borneo!
This amazing night is about music and laughter, underpinned by a meaningful message.
World Fair Trade Organisation verifies and audits the supply chain of products from around the world, guaranteeing a decent wage is paid to producers. The work of the organisation protects nearly a million livelihoods and helps offer ethical and sustainable products here in Scotland.
As well as the well-known Fair Trade Fortnight, the World Fair Trade Day allows members, supporters, and those who love a great night out, to join together to mark progress.
How to book discount tickets
The show is suitable for people from the age of 8 up, though all under 16s must be accompanied by an 18 plus adult.