Ditch New Year's Resolution Day 2021: what is it, when does it take place - and how to take part this year
Free yourself of those unrealistic New Year resolutions in January
New Year, New You - right?
Well, if you haven't made the start to 2021 that you'd hoped for then there's a chance to free yourself of those New Year resolutions shackles once and for all.
Ditch New Year's Resolution Day is an annual event in January which gives people the opportunity to reflect on their resolutions and see if they were realistic ones.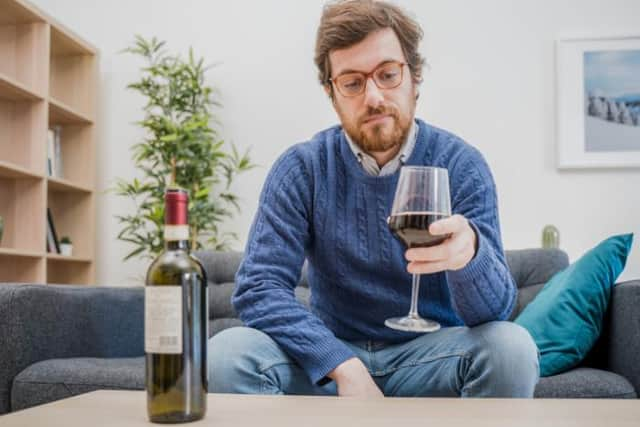 There's a global pandemic after all.
Here's how you can set yourself free.
What is Ditch New Year's Resolution Day?
It's a chance for you to acknowledge that those hastily arranged resolutions weren't practical in the cold light of day - and it's been a cold January so far!
So, whether you swore you'd up your exercise game, sign up for a month long diet programme or simply cut down on the amount of alcohol drank, fear not.
There is a chance to forget it all ever happened on Ditch New Year's Resolution Day, which can be viewed as a do-over for all those empty promises made on 31 December.
When is Ditch New Year's Resolution Day?
Breaking New Year resolutions is common - a habit of a lifetime for some - and has been around for as long as New Year resolutions have been made in the first place.
The start of the year can resemble a fresh start for many but it doesn't take long before the old habits start creeping back in, and those unrealistic expectations of ourselves are shattered.
In a strange way, those resolutions and sky high expectations can sometimes be the very things holding us back from making real changes that last a lifetime.
This year, Ditch New Year's Resolutions Day takes place on Sunday 17 January 2021.
Be honest with yourself. Set yourself realistic goals, achieved by small changes done regularly. It's amazing how a little can go a long way.
How do I take part in Ditch New Year's Resolution Day?
Taking part in Ditch New Year's Resolution Day is far easier than making the resolutions in the first place. In fact, it's the easiest thing you'll do all year.
You can simply decide to do nothing, forget your resolutions completely, or write your resolutions down on a piece of paper then rip them up and throw them away.
The best way to celebrate could be to look at your life overall and decide where you'd like to make changes. Find a real and meaningful reason to change and not just the turning over of the calendar.
Inspirational quotes for change
"True life is lived when tiny changes occur." - Leo Tolstoy
"A wise man changes his mind, a fool never will." - Spanish Proverb
"You will find that it is necessary to let things go; simply for the reason that they are heavy." - C. JoyBell C.
"Be the change that you wish to see in the world." - Mahatma Gandhi
"The truth is, unless you let go, unless you forgive yourself, unless you forgive the situation, unless you realize that the situation is over, you cannot move forward." - Steve Maraboli