Discover the historic Scottish gem which inspired Hollywood
Head into the stunning countryside of Midlothian this autumn and you'll not only see bucolic splendour, but find a breath-taking tour of one of this country's best-loved buildings.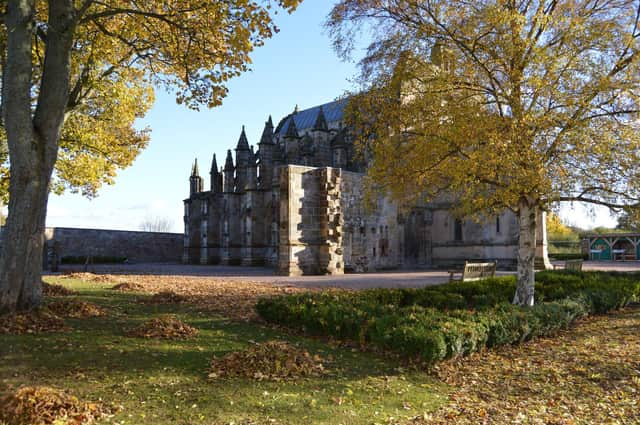 Much loved by history geeks, movie fans and or Caledonophiles, there are many reasons why a small mediaeval chapel should be top of the list for so many.
Rosslyn Chapel was built nearly six centuries ago, but its magical lure is undiminished, making it a must-see for tens of thousands.
So what is the magnetic draw which inspired one of the iconic settings in American author Dan Brown's blockbuster book turned movie, the Da Vinci Code?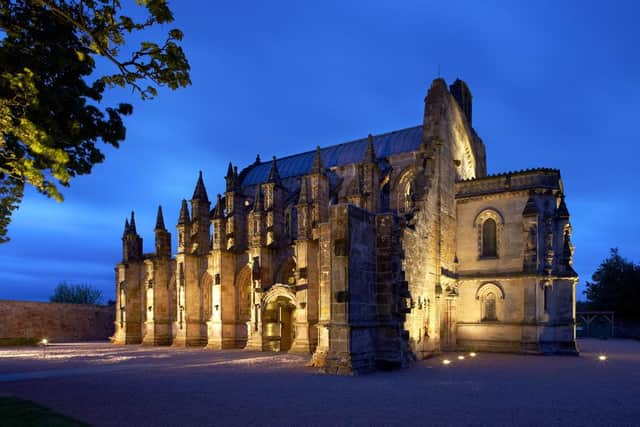 The chapel, which was founded in 1446 by Sir William St Clair, took over 40 years to build, although it was never actually completed.
Rosslyn Chapel Trust, a registered charity, manages the building, so every visit will help to support the preservation of this unique piece of Scottish history.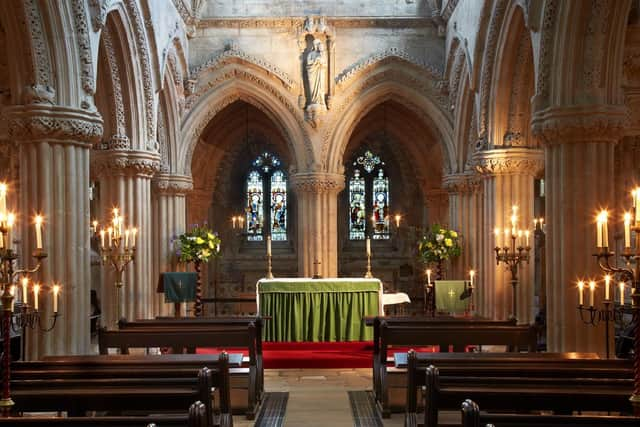 The craftsmanship on display is simply outstanding … there's not a surface inside or out that doesn't show design or carving genius. Can you find the hidden characters, or even the mysterious maize carved long before the grain was known to have ever reached Scotland?
For movie buffs you can imagine yourself as a character in the Dan Brown novel, and subsequent film starring Tom Hanks, The Da Vinci Code.
Don't miss this season's evening of contemporary multi-genre original music, a musical history of Mediaeval Scottish Kings or poetry set to the music of Vaughan Williams, Roger Quilter, Herbert Hughes and others.
For an atmospheric experience like no other you could also visit the chapel by candlelight this autumn.
Fast forward to the Christmas programme of events, including a new adaptation of A Christmas Carol, candlelit tours and more.
It is open seven days a week, and autumn is the perfect time to visit, away from the height of the summer season for tourism. Just seven miles from Edinburgh, it's easily reached by public transport or by car, and there is free parking on site. Don't forget to build in time to explore the stunning Roslin Glen nearby.
It is open every day, with 90 minute timeslots to manage the flow of visitors and ensure everyone has an enjoyable experience and time to look round at the incredible carvings and stunning stained glass windows.
There is so much to see at Rosslyn Chapel that one visit is rarely enough to take it all in. If you've been before, it's time to come back! Admission is £9.50 for adults/ £7.50 for visitors who are aged 60+, or unemployed or disabled or students
For each timeslot there is a free presentation by a Chapel guide who will talk you through the building's history and main features.
The rest of the visit allows plenty of time to look round at leisure using the free map to locate the key carvings inside and outside. Inside the visitor centre there is an interpretation area, gift shop and coffee shop – you will have earned a cuppa and the chance to simply take in all you've seen.