Brucefield Boutique B&B, Arbroath, review, Scotland on Sunday travel
The Angus town celebrates 700 years of history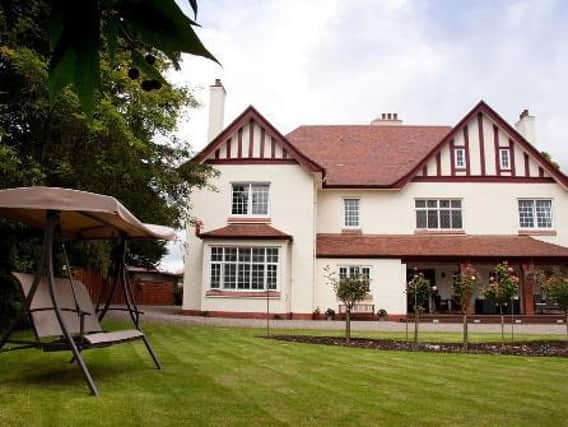 Brucefield Boutique B&B, Arbroath
All eyes were due to be on Arbroath this summer as the Angus town celebrates the 700th anniversary of the Declaration of Arbroath, the document asking The Pope to recognise Scotland's independence and acknowledge Robert the Bruce as the country's lawful king. The celebrations have been put on hold until next year, so it's a good idea to visit the websites and book ahead.
The anniversary is a good excuse for planning a weekend visit and when you can book into a luxury B&B just a few minutes' walk from the Abbey where the declaration was prepared by the monks, it's a no-brainer.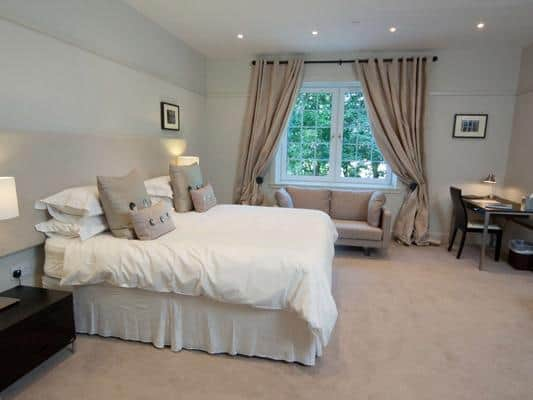 Arbroath was due to put on a show for the anniversary kicking off with the premiere of Paul Mealor's special choral composition for Of Light Breaking by poet Grahame Davies and a colourful pageant to retrace the route that the Declaration would have taken to the harbour as it set off on its journey to Pope John in Avignon on 6 April, 1320. The celebrations have now been rescheduled for next year.
The visitor centre has been renovated with new interpretations, displays and the specially commissioned Arbroath Tapestry has taken up residence. Designed by Andrew Crummy, who was the mastermind of the Great Tapestry of Scotland, the evocative panels have been crafted by the stitchers of the Arbroath Tapestry Group.
Brucefield is an Edwardian house which has been lavishly upgraded into a luxury B&B with five rooms. It could be a hotel in finish but it has the personal touches that make B&Bs so special.
My suite is a study in calm – creams, greys, lush fabrics and a sleek bathroom. The bed is an expanse of smooth linen and everything has been thought of. Owner Raymond Kington is on hand with his encyclopaedic knowledge of the area for local insight.
They keep things simple at Brucefield and only offer breakfast. The traditional "full Scottish" comes with locally sourced meat and specially ordered Stornoway black pudding from Charles Macleod on Lewis. However, a simply-prepared Arbroath smokie is hard to resist and its partner – creamy smokie paté with a crumbly oatcake – is a delightful addition.
Going out for dinner is a delicious adventure. The But 'n' Ben in Auchmithie produces sumptuously hearty food which people return for year after year. Its smokie crêpe is one of its classics but chef-proprietor Angus Horn does wonderful things with other ingredients including the venison and juniper, which I'd been tipped off about but went beyond my expectations.
The But 'n' Ben is popular, so for a backup try the Old Boatyard or Old Brewhouse in Arbroath, at opposite sides of the harbour. The Boatyard is modern, with something of a gin bar vibe alongside its harbour views, while the Brewhouse plays on its history and sticks to its traditional pub roots.
Smokies feature on many of Arbroath's menus and I tried several smokie soups – and it's amazing how each interpretation was different.
Worth getting out of bed for?
There's plenty to get up for in Angus. On your doorstep is the Abbey which is a must. And Brucefield is perfectly situated for a walk on the cliff-top path towards Auchmithie. The full stretch will probably take you two hours as you can't help but pause to admire the cliff formations and wildlife in all its forms.
Further afield, Glamis Castle is 20 miles away. Recent additions in the village are the Gin Bothy Experience and Glamis Art Gallery, and nearby there are weekend tours of the Ogilvy Vodka farm distillery. Head north from Arbroath and it's 15 miles to House of Dun, the glorious Georgian mansion looked after by the National Trust for Scotland.
Dedicated parking spaces, fresh milk in the fridge, free wifi plus a complimentary bar downstairs in the guest lounge remind you that details make all the difference.
B&B has finally come of age: the international jet set won't be disappointed if they book in here.
Rooms from £105 per room per night include full Scottish breakfast. Brucefield Boutique B&B, Cliffburn Road, Arbroath DD11 5BS. (www.brucefieldbandb.com)
Arbroath 2020 has been postponed until April 2021. For details of the planned programme, see www.Arbroath2020.com
www.visitscotland.com/ycw2020
Comments
 0 comments
Want to join the conversation? Please or to comment on this article.