Beacon Arts Centre in Inverclyde: Panto season is underway after a remarkable year
As Beacon Arts Centre gets ready for Panto season, Acting Joint Directors Karen Townsend and Lesley Davidson reflect on another successful year for the Inverclyde venue.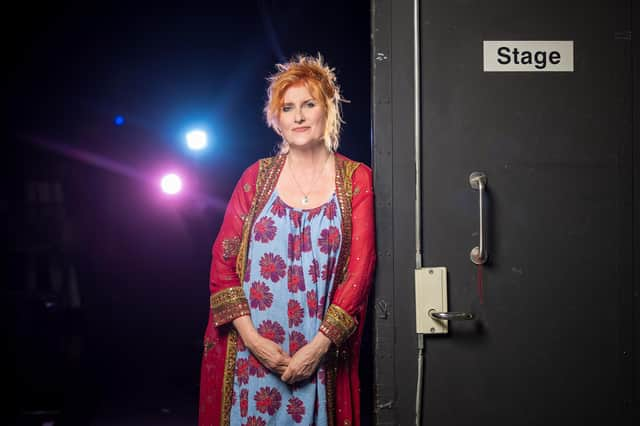 The festive period means different things to different people – but for anyone in the theatre world, it means panto.
Beacon is now putting the finishing touches to Beauty and the Beast, starring Still Game's Jane McCarry and Mark Cox along with River City's Jimmy Chisholm, and Lee Samuel.
Last year's show – produced in-house like this year's – was a record-breaker with more than 17,000 tickets sold.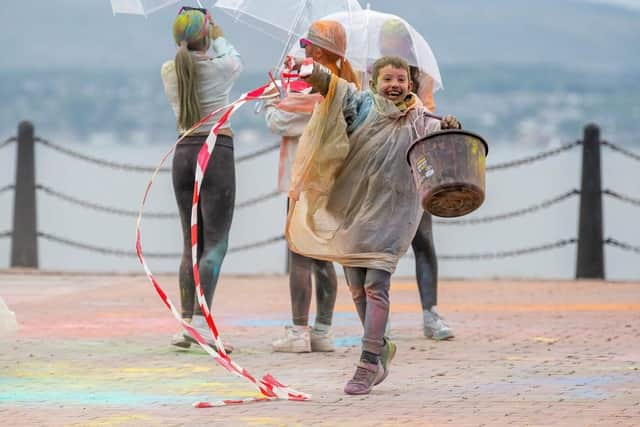 The show will bring a special year at the Beacon to a close.
In 2023, Beacon celebrated 10 years of lighting up lives in Inverclyde and beyond.
Some stand-out moments included an appearance from Lulu, Marti Pellow and Eddi Reader.
We brought challenging new theatre, like Al Seed's Plinth, welcomed The Royal Scottish National Orchestra, as well as hosting some pieces from the National Theatre of Scotland, such as Eilidh Loan's Moorcroft.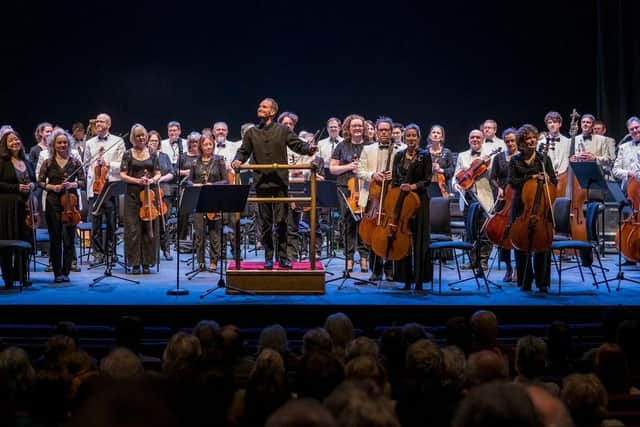 We co-produced Battery Park, a Britpop inspired play with music, with Sleeping Warrior Theatre Company, and worked with Raw Material Arts on The Stamping Ground, which featured the songs of Runrig.
We made people laugh with shows from comedian Milton Jones, and the Comedy Collective and supported smaller companies and touring shows through our programme.
In 2023 we also launched a monthly classical concert series as well as our popular Beacon Jazz Club.
And we hosted a diverse programme of inspiring exhibitions in our gallery space. One highlight was Glasgow artist Willie Sutherland's Origins exhibition, which brought visitors and critics flocking to the Beacon.
The doors of our waterfront building first opened in 2013, providing a new home for the Greenock Arts Guild which had been serving the community since 1946.
A key cultural resource for Inverclyde
Our roots are as a memorial for those who died in World War Two and we never lose sight of our duty to the Inverclyde community.
We are a key resource for Inverclyde, providing exciting diverse shows for everyone to enjoy, along with skills development for schools to early careers and beyond.
We have a programme of classes from Platinum Dance, Dance for Parkinsons and Beacon Youth Theatre.
Our first Creative Minds Festival this summer gave a showcase of some of the work being done by community groups, including Compassionate Inverclyde, Branchton Community Centre, Inverclyde Community Development Trust, Your Voice Recovery Community Hub and Inverclyde Faith in Throughcare: IFit.
We were proud winners of Inverclyde Chamber of Commerce's ICON Award for Tourism this year for our work to bring visitors to Inverclyde.
Find out more about the work of Beacon Arts Centre
And we are looking forward to next month's SURF awards, where we have been nominated for an award in community regeneration for our creative contribution to the area.
We are always looking for new shows to bring to Inverclyde and new ways to support our community.
So, when the curtain goes down on our panto on New Year's Eve, we'll all give a round of applause to our work this year and be busy planning an even more successful 2024.
Beacon Arts Centre is a contemporary theatre and arts centre is at Custom House Quay, Greenock, PA15 1HJ, in the heart of Inverclyde.