Radio 6 Music Playlist September 25-October 1: Here are the songs being played most at the moment
Here's what you'll be hearing most often if you're tuned into Radio 6 Music this week.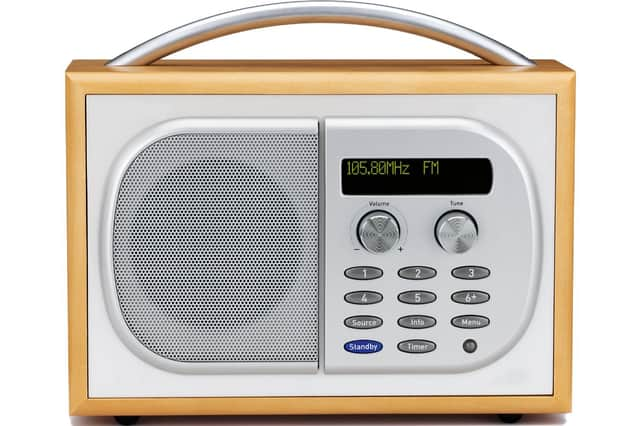 Established in 2002, BBC Radio 6 Music was the first national radio station to be launched by the corporation in 32 years, created to promote alternative music.
Since then much has changed - although launch presenters Gideon Coe and Craig Charles remain - but the drive to find new music and present it to a digital-only audience remains.
Self described as "the cutting edge music of today, the iconic and groundbreaking music of the past 40 years and unlimited access to the BBC's wonderful music archive" station chiefs come up with three playlists every week containing music guaranteed to get on air.
The A list may get played several times a day (although not on specialised programmes and less often during the weekend), while the B listed songs will be played less often, and the C list may be only played once a day.
A list
English Teacher - The World's Biggest Paving Slab
Ezra Collective - Togetherness
Future Utopia - This Time
Jalen Ngonda - That's All I Wanted From You
Jorja Smith - Falling Or Flying
Margaret Glaspy - Get Back
The National – Deep End (Paul's In Pieces)
Orla Gartland - Kiss Ur Face Forever
Sufjan Stevens – Will Anybody Ever Love Me?
B List
Art Feynman - Desperately Free
Carrtoons ft. Rae Khalil - Grace
Cleo Sol - Golden Child (Jealous)/Miss Romantic
DJ Shadow - Ozone Scraper
Folly Group - Strange Neighbour
Gotts Street Park ft. ENNY - Mountains
Gretel Hänlyn - War With America
Hot Chip ft. yunè pinku - Fire Of Mercy
Jessica Winter & Jonathan Snipes - All I Need
Lack Of Afro ft Greg Blackman - Loving Arms
Sorry - Screaming In The Rain Again
C List
Corinne Bailey Rae - Erasure
The Linda Lindas - Resolution/Revolution
Comments
Want to join the conversation? Please or to comment on this article.