Fifa Ultimate Team: why EA Sports is investigating staff over illegal selling of players for real money in Fifa 21
Employees have been accused of selling Icon cards for real money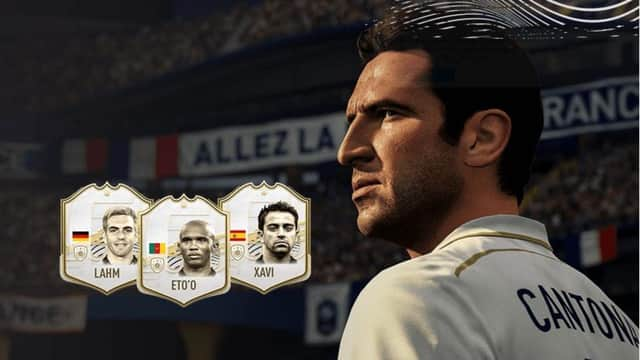 EA Sports has revealed that they are investigating staff members over allegations of "improper misconduct".
Allegations have been made in recent days claiming that employees of the company have been selling cards used in FIFA's Ultimate Team mode for hundreds of pounds.
The revelation saw EAGate trending on Twitter on Wednesday evening, with fans saying that the balance of the game's economy had been ruined by such dealings.
EA Sports promised to take "swift action" on the evening of March 11.
EA staff have been accused of creating a black market in the game, selling valuable Icon cards for real money.
Icon cards are among the rarest in the trading card game featuring the appearances of Pele, Ronaldo, Ronaldinho and many more ex-players.
Players spend real money on trading card packs in the hope of 'packing' a player which they can use in their online team, or spend hours playing and trading using the in-game card market where players can buy and sell players using an in-game currency.
On March 10, photos of WhatsApp and Facebook Messenger conversations purported to show a member of staff offering ultra-rare icon cards for real money.
The screenshots of one conversation was shown offering to sell players for between €750 and €1000.
In another conversation three cards were offered to a player for €1700.
Players were told to simply send over the cash and gaming ID in return for the rare players.
The pictures have not yet been verified by FIFA.
Players of the game are concerned that the in game market is being flooded with valuable players and influencing their price.
Other gamers have complained about the unfairness of the selling, due to the effort and, often, money required to attain an Icon player within the game's rules.
Fifa has previously been accused of designing loot boxes, which a parliamentary inquiry has called to be recognised as a form of gambling due to the random nature of the rewards offered and the spending of real money.
EA Sports released a statement on Wednesday (March 11) night saying it was investigating the allegations.
The statement read: "We are aware of the allegations currently circulating within our community related to FIFA 21 Ultimate Team item.
"A thorough investigation is underway, and if we identify improper conduct, we will take swift action. We want to be clear - this type of behavior is unacceptable, and we in no way condone what is alleged to have happened here.
"We understand how this creates concern about unfair balance in the game an competition. We will update the community as we get more clarity on the situation."