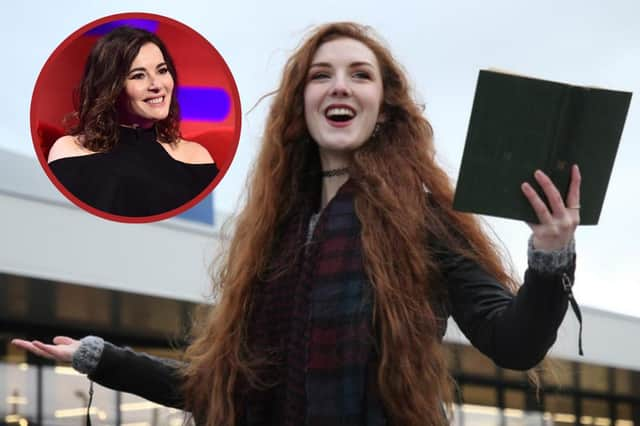 Greg Jenner and Nigella Lawson big fans of Len Pennie's Scots word of the day Twitter account
The 21-year-old St Andrews University student started posting a Scots word of the day with a short video showing how it's pronounced and how to use it in a sentence during lockdown last year.
Pennie then published footage of herself reciting her poem 'I'm no havin' children', half written in Scots, which took Twitter by storm and saw her following skyrocket overnight.
On Wednesday afternoon, the BBC's You're Dead To Me host Greg James shared a recent post by the Scots poet, otherwise known as Miss PunnyPennie on social media, describing her Twitter account as "great."
Food writer and TV chef Nigella Lawson then commented on James's post saying: "I adore it."
The internet sensation and poet, who now has more than 75,000 followers, has been vocal in the past about receiving online abuse for her efforts in promoting the Scots language.
Scottish comedian Janey Godley, who is no stranger to similar attacks, has stood up more than once for the young poet, and recently was joined by acclaimed author Neil Gaiman.
After posting a comment asking why a video of a young woman reading her own Scots poetry should bother so many people, Gaiman responded: "On the other hand, if the sad arses of Twitter hadn't shown up to shout at her, you wouldn't have pointed it out and I wouldn't have gone to her."
A message from the Editor:
Thank you for reading this article. We're more reliant on your support than ever as the shift in consumer habits brought about by Coronavirus impacts our advertisers.
If you haven't already, please consider supporting our trusted, fact-checked journalism by taking out a digital subscription.