Workers from factory which inspired John Byrne to write The Slab Boys reunited after nearly 70 years
Workers from factory which inspired John Byrne's play The Slab Boys are reunited after nearly 70 years
It was a tale of working-class Scots dreaming of escaping the daily drudge and grind of the factory floor that would go on to become one of the nation's best-known theatre works of the 20th century.
Now the workers who helped inspire the wise-cracking characters at the heart of one of Scotland's most treasured stage plays have been reunited – for a celebration of its origins nearly 70 years ago.
Set in a fictional carpet manufacturer, The Slab Boys was based on writer John Byrne's own experiences of working in the slab room of the Stoddard's factory in Elderslie, near his home town of Paisley.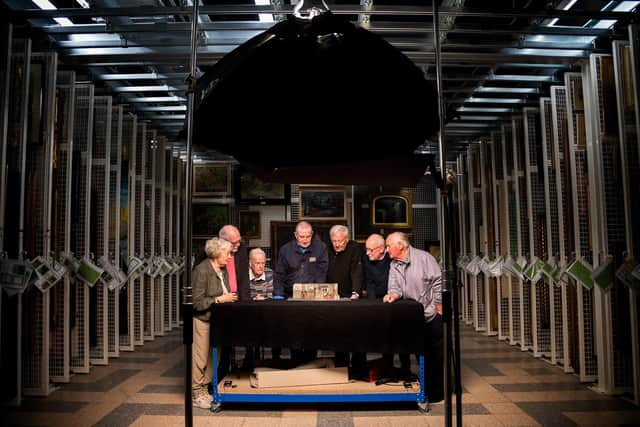 Former Stoddard's workers were brought together to share recollections of their time in the factory and the impact of Byrne's comical characters as part of research for a project which will see the play permanently honoured when Paisley Museum reopens next year after a £45 million refurbishment.
They were able to see some of the exhibits planned for a special display on The Slab Boys, Byrne's original 1978 play – his debut for the stage – and its follow-ups Cuttin' a Rug and Still Life, which launched in 1979 and 1982 respectively.
Visitors will be able to discover how Byrne's stories, which spanned the late 1950s to the early 1970s, would provide roles for leading Scottish talents such as Gerard Kelly, David Hayman, Robbie Coltrane, Andy Gray, Elaine Collins, Billy McColl and Ida Schuster.
When the play was adapted for a Broadway run in the 1980s, Kevin Bacon, Sean Penn and Val Kilmer were among those to star in the production.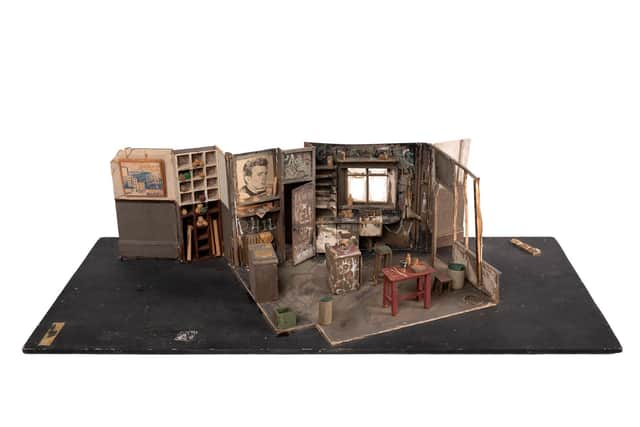 The Slab Boys tribute at the new-look Paisley Museum will including Byrne's design for the original stage set of the play, which which was first performed at the Traverse Theatre in Edinburgh.
Also going on display will be some of the carpets produced at Stoddard's and an original Byrne painting of the "Slab Boys" factory, while the former Stoddard's workers have filmed their recollections of life on the factory floor.
One of the participants, Alex Holmes, recalled how Byrne's artistic talents were able to shine through in the slab room, where the young workers would spend their days grinding and mixing colours for the factory's design department.
He said: "It was a completely different world where you made your own fun. It was almost a joy to go into work.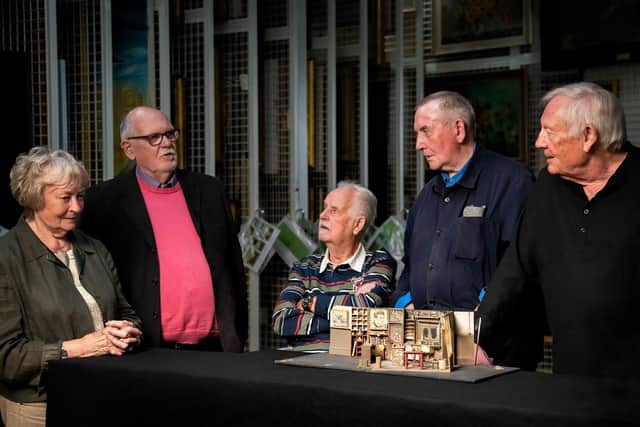 "There may have been drudgery in some of the work, mixing the paints, but it was a laugh-a-minute and brilliant to see John's talent develop.
"I was gobsmacked to see him just painting, using old paints and the back of a piece of paper and create something brilliant right there in the slab room. He was non-stop all the time."
George Johnston said: "He (Byrne) always seemed a bit of a tricky chap, and he used to turn up for work in safari boots with no socks and massive coats.
"He looked eccentric and he was quite unusual, but really funny as well. He was a very imaginative man and I always enjoyed his company."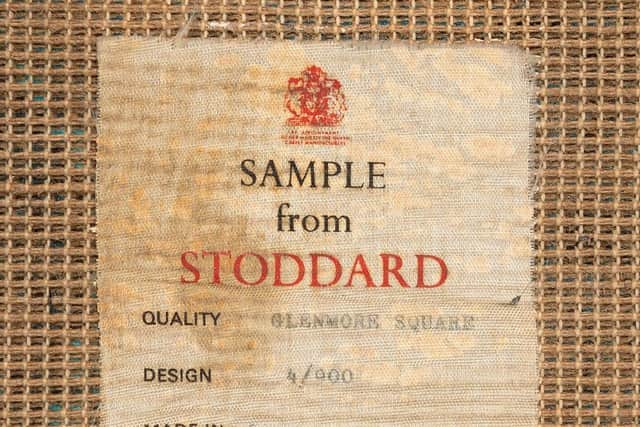 Bill Brown added: "John was a one-off. He could have been born anywhere and still been the same.
"His talent was amazing. He took characters and exaggerated them a bit and produced an amazing work of comedy. He's a credit to Paisley."
Jean Scaglione, a "Slab Girl" who also worked with Byrne, said: "We were all full of ideas, heads bursting with jokes and it just so happened that we all got together and it became something else, something special."
Jim Rafferty, who worked alongside Byrne at Stoddard's, first met the writers and artist when they attended St Mary's Youth Club together.
He said: "The play has been such a worldwide success and the thing about it is its universality – you can recognise yourself or someone you know in it – and that's what John tapped in to."
Unlike the character Phil in The Slab Boys, Byrne secured a place at Glasgow School of Art, where he studied from 1958-1963.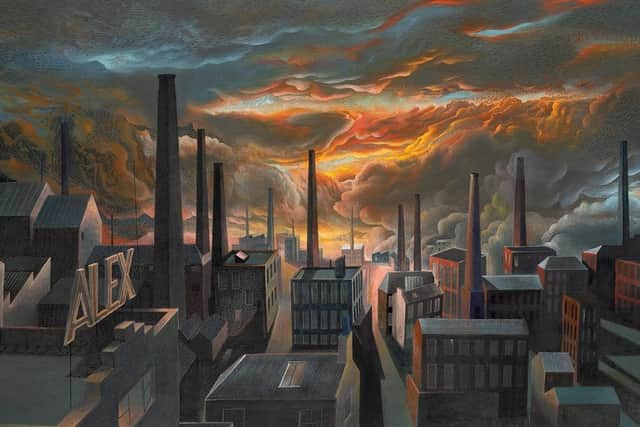 He initially worked as a designer of jackets for Penguin Books but had his work rejected by various galleries until he adopted the pseudonym of "Patrick." The move helped secure him a solo show in 1967 and he became a full-time painter the following year.
He found success designing the covers of records for the Beatles, Donovan, Gerry Rafferty, Billy Connolly and his band The Humblebums.
Byrne would pursue painting and writing for decades, finding further success with the TV series Tutti Frutti and Your Cheatin' Heart. His other theatre work included Uncle Varick, Nova Scotia and The Cherry Orchard.
The work of Byrne, who is now 83 and based in Edinburgh, is expected to be heavily featured in the new-look museum, which will showcase more than double the number of objects than previously, across more than 100 different display areas.
Ruth Aitken, a creative learner worker, has been researching the origins of Byrne's trailblazing theatre trilogy for the museum revamp project.
She said: "I was delighted when I was asked to research this story and it has been such a joy.
"I will forever be grateful for the generosity of the original slab boys and girls who regaled me with so many brilliant and hilarious stories – many of which could never be repeated.
"It seems that the hilarity of the play came straight from real-life back in the slab room in the late fifties."
Speaking previously about the Paisley Museum project, Byrne said: "'I think it's a good thing that Paisley Museum is getting not just a facelift but a proper reorganisation. I've seen the designs and it looks wonderful. It will be an inspiration to young people and grownups as well. It's not just a facelift, it's a proper renewal."
Comments
 0 comments
Want to join the conversation? Please or to comment on this article.