Why this year's SAY Award is particularly important to Scottish music industry - Peter Leathem
The 2020 Scottish Album of the Year (SAY) Award provides a moment to reflect on the importance of support for the country's musical output.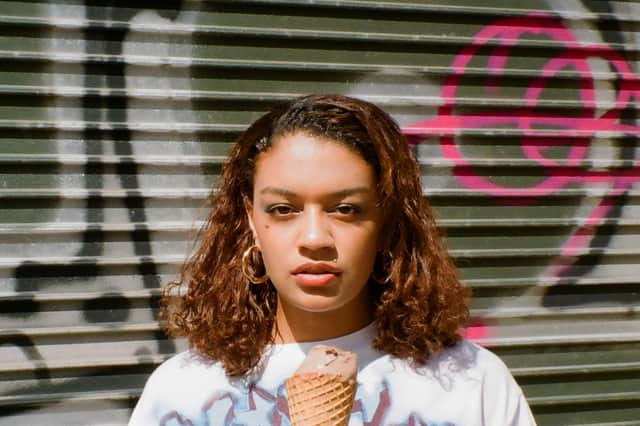 Rapper Shaheeda Sinckler, who performs as Nova, is the youngest ever winner of the Scottish Album of the Year Award.
Each year the award celebrates the best of Scottish music and creates a critical platform for the country's diverse range of talent.
As long-term supporters of the SAY Award, PPL, the music licensing company, is proud to champion Scottish music.
PPL chief executive Peter Leathem
The Covid-19 crisis is impacting many in the music industry and so the financial and promotional boost offered by this year's award is of additional importance for the winner and the nine shortlisted artists, as well as a timely reminder of Scotland's vibrant music culture.
Past winners and shortlisted acts have gone on to achieve critical acclaim and recognition.
Anna Meredith, described as "one of the most innovative minds in modern British music", won the SAY Award in 2016 for her debut album Varmints, acting as a stepping stone to her being shortlisted for this year's Mercury Prize.
Young Fathers, the widely hailed hip-hop trio from Edinburgh, won the SAY Award in 2014 for their mixtape Take Two and followed this with a Mercury Prize win for their debut album Dead.
This year's shortlist once again represents the extraordinary breadth of creative talent in Scotland that can find a wider audience.
Orkney-born Erland Cooper, shortlisted for Sule Skerry, has been forging new ground for a decade by combining classical, folk and electronica whilst The Ninth Wave have been building a following for years with their alternative pop music.
This talent must be nurtured and supported through the current crisis, making this year's Award one of the most important in its history. Music is a critical driver of Scotland's culture and its economy, and must be supported.
As the UK's licensing body for recorded music, PPL collects hundreds of millions of pounds in royalties for the use of recorded music around the world.
It then pays out to over 100,000 performers and record labels each year, which is a vital source of income for many. In 2020 so far, PPL has paid out more than £200 million, with a further payment due in December.
PPL also contributes to funding schemes such as the PRS Foundation's PPL Momentum Fund, which offers grants of up to £15,000 to help artists take the next step in their careers.
Anna Meredith, Erland Cooper and The Ninth Wave have all been recipients of grants from the fund and prove how that support can drive careers forward – not just for performers and artists, but the many freelancers, from production to live, who derive an income working in the music industry.
In 2020, PPL has also contributed more than £1m to funds which have been set up specifically to offer support to those in financial hardship due to Covid-19.
Despite the challenges experienced during 2020, this type of support, on top of the important work of the SAY Award and the Scottish Music Industry Association (SMIA), is helping to profile Scottish culture and to develop music of exceptional quality .
* Peter Leathem is the chief executive of the UK's not-for-profit music licensing body PPL
Want to join the conversation? Please or to comment on this article.