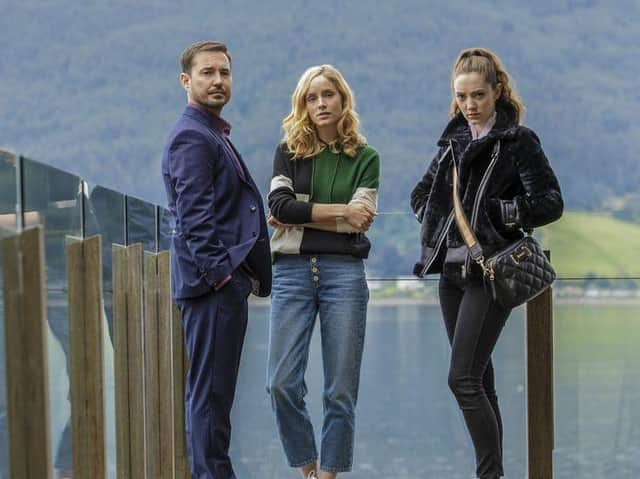 Martin Comspton, Sophie Rindle and Mirren Mack are at the centre of the storyline in new Scottish TV thriller The Nest.
Billed as as "an emotional thriller about love and money, and the price of being able to buy whatever you want," The Nest is due to be shown on BBC One across the UK-wide network within the next few weeks.
Line of Duty star Martin Compston and Sophie Rundle, who is best known for her role in Peaky Blinders, will play devoted couple Dan and Emily, who "want for nothing" in their huge home on the outskirts of Glasgow - apart from their own family.
Their lives change after a seemingly-chance encounter with 18-year-old Kaya, whose life is said to be as precarious as theirs is comfortable. She will be played by Mirren Mack, a Stirling-born actress, who appeared in the most recent series of hit Netflix comedy Sex Education.
The five-part drama has been created by Glaswegian writer Nicole Taylor, who enjoyed huge success last year with country music drama Wild Rose, which won several honours at the BAFTA Scotland Awards.
The star-studded cast of The Nest, which was filmed in and around Glasgow for four months last year, also includes Shirley Henderson, Katie Leung, David Hayman, James Harkness, Kate Dickie and Paul Brannigan.