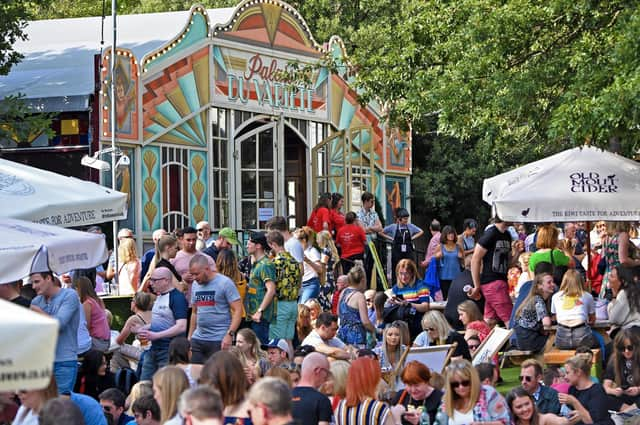 Assembly Festival founder William Burdett-Coutts has called for most of the £7 million secured by the Fringe Society in the Spring Budget to be "repurposed" for venues who "take the majority of the risk" at the festival each year.
Mr Burdett-Coutts, whose company has been staging shows at the Fringe since 1981, has written to UK Culture Secretary Lucy Frazer suggesting a rethink and pleading for an intervention to properly tackle what he describes as an "existential crisis" faced by venues and visiting Fringe companies.
He has called for "the majority" of the £7 million to be used to help pay the infrastructure and maintenance costs of both year-round and temporary venues.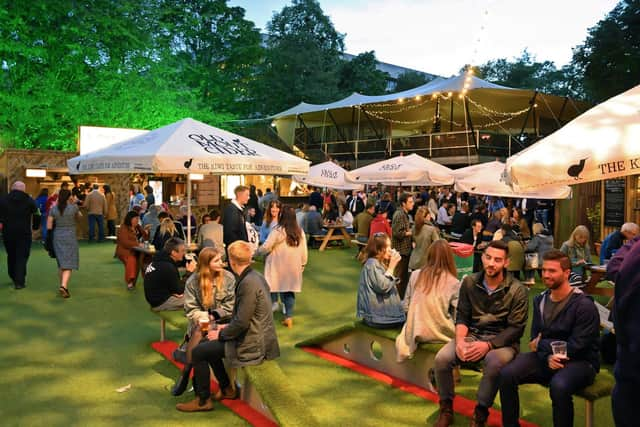 The Fringe Society secured the lion's share of £8.6 million worth of support for Edinburgh's festivals announced in Chancellor Jeremy Hunt's Spring Budget, with the remainder going to the Edinburgh International Festival to help bring artists and companies from around the UK to the event.
However Mr Burdett-Coutts has claimed that there would be "little tangible benefit" to the event from the Fringe Society's proposed home, which was first mooted five years ago, adding that it would simply replicate facilities already offered by other cultural organisations in the city.
In his letter to Ms Frazer, Mr Burdett-Coutts says he has consulted widely with the two main organisations representing leading the main Fringe venues, including Pleasance, Gilded Balloon, Zoo, Summerhall, Greenside, Just the Tonic, the Scottish Storytelling Centre and Underbelly.
He writes: "This letter reflects the view of the key venue producers, and year-round venues, that take the majority of the risk with visiting companies to create the Fringe.
"We're deeply concerned that this expenditure is misdirected at a time when the overall event is facing an existential crisis.
"The impact of Covid, inflationary pressures and Edinburgh's major accommodation issue have severely prejudiced the Fringe's commercial viability.
"It must be remembered that the Fringe Society is a body set up to present a joint marketing programme and box office for the work done by a myriad of venues and shows. By itself, it takes no risk in this.
"We would submit that it would be far better to limit the amount devoted to new Fringe Society offices and repurpose the majority of the grant towards the capital costs of the infrastructure needed to put on shows, whether for temporary venues constructed for the festival, or year-round venues that need bespoke facilities, as without venues and shows there is no Fringe.
"A new Fringe Society office offers little tangible benefit, whereas capital support towards venues would vastly improve the conditions for venues and shows."
Pleasance artistic director Anthony Alderson said: "I don't see why £7 million needs to be spent on a new office. It just seems to be an extraordinary thing to be doing.
"If you look at the venues as the infrastructure of a festival, there must be at least a dozen projects in Edinburgh where capital money could be spent on infrastructure that would greatly enhance the Fringe. We have absolutely vast costs every year.
"If we can put some of this money into that infrastructure it would be possible for venues to be able to do better deals that support artists.
"I would love to see the DCMS (Department for Digital, Culture, Media & Sport) welcome a group of people from around the Fringe, including the Fringe Society, to ask what the best way of supporting the festival is and get a conensus on how to do it.
"If some of this funding could go towards supporting artists and venues – the people who are genuinely taking the risk in putting the festival on – it strikes me as being a much more sensible way of doing it.
"We've never had this kind of Government support before. Why on earth would we spend it on a bricks and mortar project? In the current climate, I just don't think the festival needs it."
Summerhall chief executive Sam Gough said: "All of us running venues feel there is not enough capital support available for the Fringe infrastructure to be able to create a nurturing cost-effective ecosystem to encourage artists to spend the month of August plying their art without making it so expensive and prohibitive that it collapses in on itself."
A Fringe Society spokeswoman said: "We continue to lobby for additional funding to support the wider Fringe landscape.
"Venues are a crucial part of the ecosystem, and we recognise that they, like artists, are under enormous pressure.
"We continue to look to support them through collaboration and open discussion, and know that we're strongest working together to develop solutions for the many challenges facing the Fringe."
A spokesman for the DCMS said: "We are delighted to support Edinburgh festivals with £8.6 million. This funding will help these fantastic festivals continue to offer platforms for new talent and boost Scottish tourism.
"The final decision on what this money will be spent on is subject to the approval of business cases and will be announced in due course."