Valentine's Day 2021: when is it, where it comes from, who was St Valentine – and why do we celebrate it?
Valentine's Day has been celebrated in some for for hundreds of years
A day for those in love to express their feelings towards each other, but also a day for the singletons out there to lament (or celebrate) their solo status, it's become big business in recent years.
But where did the whole thing originate from? And how is it celebrated around the world?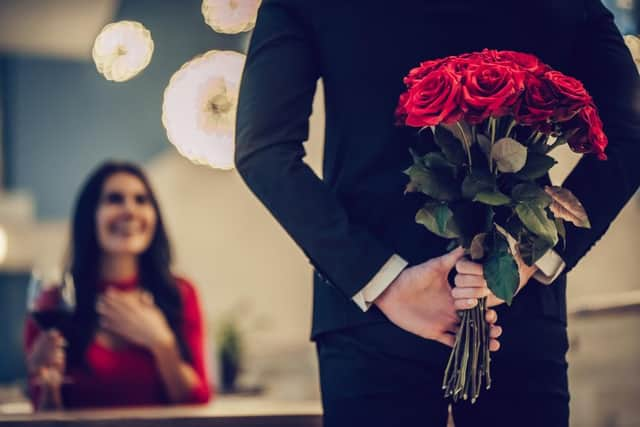 Here is everything you need to know about it.
When is Valentine's Day 2021?
Every year, Valentine's Day falls on 14 February.
In 2021, that's a Sunday.
When did Valentine's Day start?
Historians believe that the first Valentine's Day was celebrated in 496 AD when Pope Gelasius – overwriting an existing Roman fertility festival called the Feast of Lupercalia – declared 14 February to be a commemoration of St Valentine.
There is much mystery surrounding who St Valentine actually was, but the popular belief is he was a Roman priest who served during the third century AD.
It wasn't until the Middle Ages when St Valentine would become the patron saint of love in England and France, and it's thought that connection came from his defiance of Emperor Claudius.
Claudius had outlawed marriage for all young men, having decided that single men made better soldiers than those who had a wife and children, but Valentine continued to perform marriages for young couples in secret.
When he was found out, Claudius threw him in jail and ordered that he be sentenced to death.
St Valentine is said to have fallen in love with the jailer's daughter who visited him during his confinement. When he was taken to be killed, he is said to have sent her a love letter that was signed "from your Valentine" - an expression that is still widely used today.
How was it originally celebrated?
As mentioned, St Valentine's Day essentially replaced an earlier Roman festival at the behest of Pope Gelasius, who made it his mission to put an end to pagan celebrations. St Valentine is said to have been executed on 14 February, hence the date.
Lupercalia was celebrated with boys and girls each drawing names from a box and becoming boyfriend and girlfriend during the festival - they would sometimes even get married.
Over time, the church later wanted to turn the festival into a Christian celebration and decided to use it as a day to also remember St Valentine.
As time went on, St Valentine's name began to be used by people to express their feelings to the ones they loved - later becoming known as Valentine's Day.
Where else is it celebrated?
Though Valentine's Day as we know it in modern times began in Western Europe, it has spread around the world, and most countries have their own versions and customs.
In most Latin American countries it is known as 'Día de los Enamorados' (day of lovers), and depending on which nation you're in, it could be celebrated on an entirely different date.
Brazil marks it on 12 June, a day before the birth of St Anthony, the patron saint of marriage in Brazil, and Colombia's version falls on the third Saturday of September.
The celebration is especially popular in East Asian countries with Singaporeans, Chinese and South Koreans spending the most money on Valentine's gifts in the world.
In Japan, Valentine's Day is almost exclusively commercial, having been introduced there by confection company Morozoff in the 1930s, targeting tourists in order to sell heart-shaped chocolates.