Val McDermid on why she has revived memories of lockdown Edinburgh for her new Karen Pirie thriller
Past Lying was written in New Zealand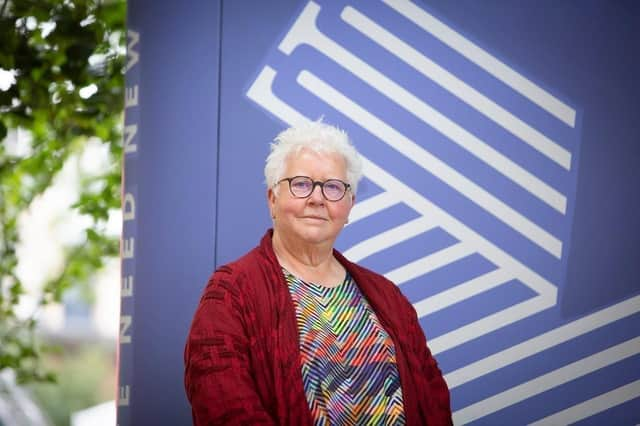 The first national lockdown is a period many people prefer not to dwell on too much.
But Val McDermid is set to transport her fans back to a time when socialising was banned, and they were only allowed outside for an hour of exercise per day or essential shopping.
The author's new novel goes back more than three years, to when the normally bustling streets of Edinburgh were suddenly all but deserted.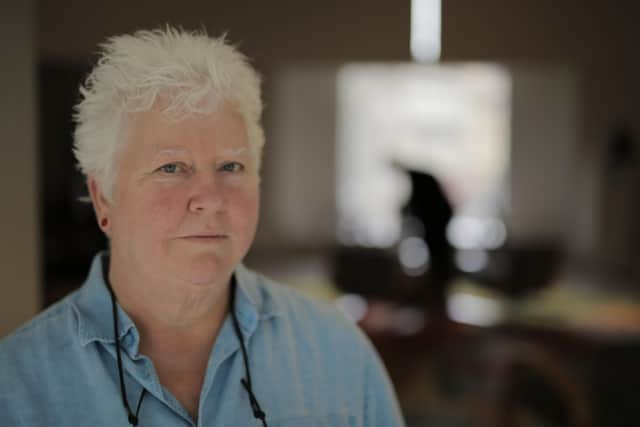 The eerie landscape of Scotland's capital provides the backdrop to a new thriller from McDermid signalling the return of her much-loved detective Karen Pirie, a year after the character was brought to life on screen by Lauren Lyle for a new ITV series.
Fans of McDermid, who lives in Edinburgh's New Town, were out in force at the Assembly Rooms for the launch of new novel Past Lying, to hear why she had decided to bring the character back for the first time in three years – and her fascination with the impact the nationwide lockdown had.
Interviewed by broadcaster Kirsty Wark for a special Edinburgh International Book Festival event, McDermid said the new book finds the character, now a detective chief inspector, "examining her life" while exploring a new cold case – on the disappearance of an aspiring crime writer which appears to be connected with a best-selling 'Tartan Noir' author who has only recently passed away suddenly.
She said: "I think many of us, under the lens of lockdown, found ourselves thinking about what was important to us and where our lives should be going.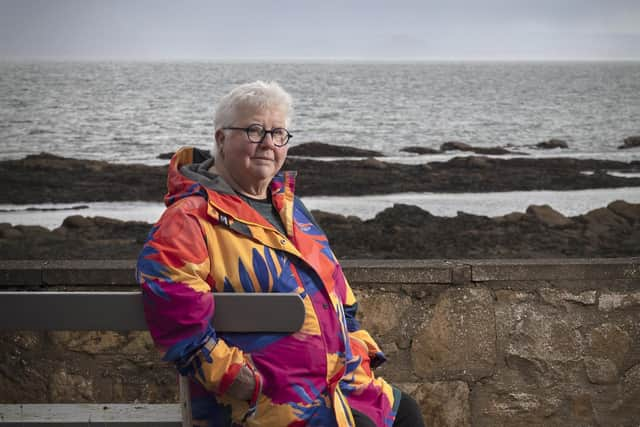 "Amongst the passion of doing her job, Karen is figuring out what her role is in the world and her own life."
Past Lying opens three weeks into lockdown with McDermid's character suddenly sharing a New Town flat with new colleague Daisy Mortimer after Piriie suggested it might make it easier for them to work together
McDermid said: "It was a time when none of us really knew what was happening. It changed from day to day. The fear was always there. The underlying thrum of anxiety was in our lives all the time.
"Not all of us were locked down in our homes. Many people had to go out to their work, mostly people in the care industries, the health service and the police. They had to go out and take the risks, do difficult things and then go back to their families at the end of the day, perhaps bringing who knows what into their lives."For a lot of people in that kind of work, you could count on your colleagues. You had nobody else to count on. You had the people you worked with and that was it.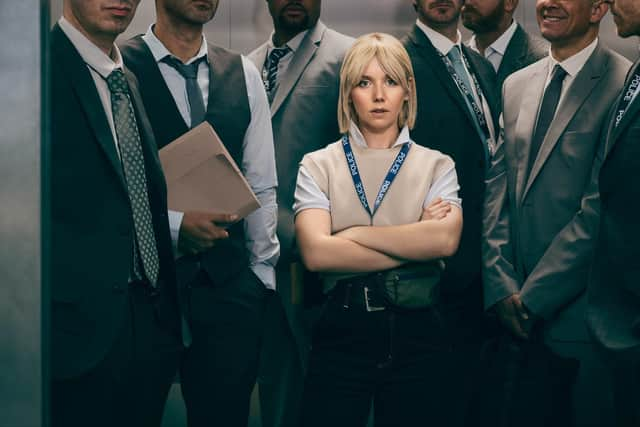 "I remember thinking that, when we were first allowed to actually go for a walk with somebody else, although I was pretty self-contained with my partner and were quite happy in lockdown, that I missed talking to my writer friends. We just have the kind of conversations that I don't have with anyone else. In many ways, that saved me from going completely mad."
McDermid suggested the lockdown period was likely to provide inspiration for further novels after she had discovered parts of Edinburgh for the first time on her walks around the city with her partner.
She said: "We spent a lot of the early part of lockdown going for walks around north Edinburgh, to Inverleith Park and down the Water of Leith.
"Other people gradually cottoned on and they got really busy, so we started to go up into the city. It was empty. It was extraordinary to be the only people walking down George IV Bridge. We were the only things with a pulse apart from the rats and the cats.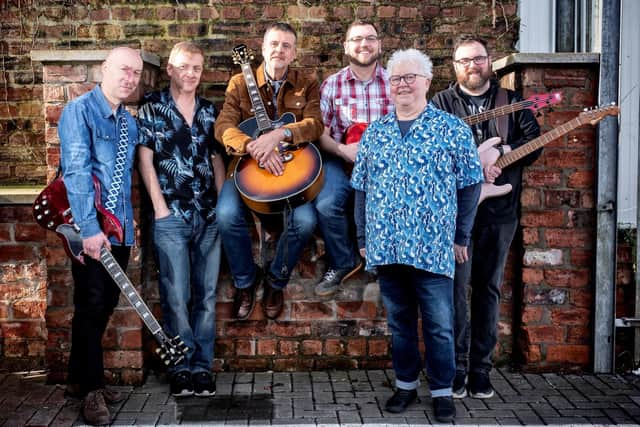 "We wandered down vennels we'd never been down before. We saw streets of the city we had never seen before. I learned bits about the city that I didn't know. It is all tucked all away for future reference. Nothing is ever wasted."
McDermid launched a new series of novels focusing on journalist Allie Burns during the pandemic, with each instalment set 10 years apart.
However McDermid's plans to write a third last year while working in New Zealand - as a visiting professor in Scottish studies and crime fiction at the University of Otago in Dunedin – were put on hold after deciding that an idea for the Edinburgh-set Karen Pirie thriller could not wait.
McDermid said: "All of this book was written in New Zealand. I was there between September and Christmas. I was intending to not do very much.
"I was thinking about planning 1999, the next novel in the Allie Burns series.
"I thought: 'I'll go there, I'll read some books that were written in the late-1990s, I'll relax and listen to the music, I'll think about the storyline and work it all out so I'm ready to roll in January, as I normally write between January and April.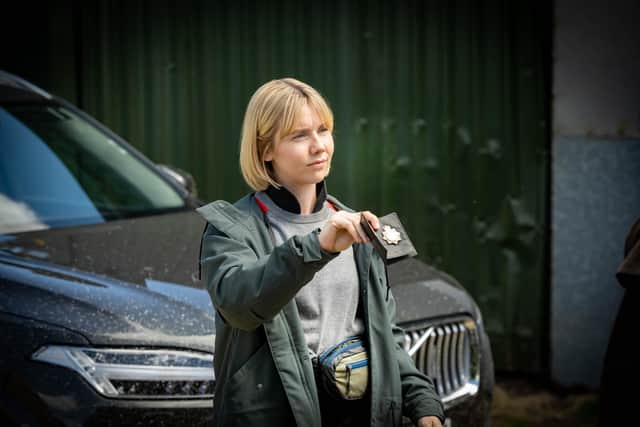 "But I'd barely got to New Zealand when I woke up one morning and had this idea nagging at my head for a Karen Pirie. I thought: 'I'm not here to write a Karen Pirie. That will just have to wait. I'll park it and come back to it.'
"But it just wouldn't be parked. It kept nippin' at ma heid until the only thing I could do to get rid of it was to write it. Usually a book stays in my head a long time before I'm ready to write it."
McDermid revealed that Lauren Lyle, who will be filming a second series of Karen Pirie next year, has already recorded an audiobook version of the new novel.
The author, who launched the new novel just after Lyle was nominated for a Scottish BAFTA for the first series, said: "I've not heard it yet. I don't get an advance copy. I have to buy it like everyone else. I think she'll have done a great job. She did a tremendous job of bringing Karen to the screen.
"For me, the only reason you agree to an adaptation is to bring more people to the books. That's the joy of it. But it's nice to see the work adapted and the adaptation done well. Karen Pirie is actually stunningly good."
Comments
 0 comments
Want to join the conversation? Please or to comment on this article.