V&A Dundee: 'Visual diary' of global fashion industry opened for new exhibition
Industry expert's personal collection goes on public display
They are snapshots captured at the heart of one of the world's most glamorous industries and collected.
Now they have been brought together for a new exhibition promising to "peel back the facade" of the fashion world.
V&A Dundee has joined forces with fashion writer and editor Iain R Webb to showcase a vast collection of memorabilia collected since he started working in the industry in the 1980s.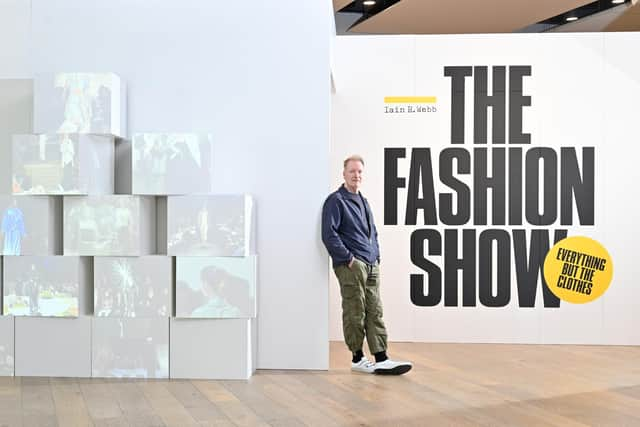 Highlights of the free exhibition include dozens of images captured backstage at fashion shows and at their exclusive after-show parties around the world.
They have gone on display alongside sketches made by Webb as he watched fashion shows unfold, the invitations he received to events and the hand-written notes sent by leading fashion designers in response to his work.
The exhibition is focused on the period before the advent of social media, when international fashion shows and collection previews were largely private, invitation-only events were staged behind closed doors, and before the industry was transformed by online fashion bloggers and influencers.
The exhibition also aims to highlight the huge amount of work involved behind the scenes at a fashion show, including the work of set designers, illustrators, photographers, hairstylists and shoemakers.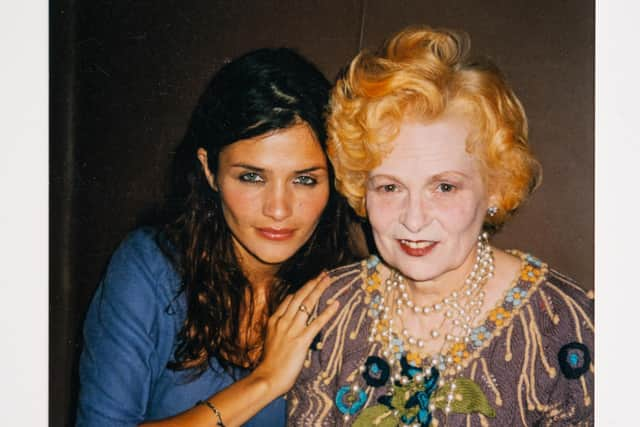 Large displays are showcased of little-seen images captured by Webb on his "point and shoot" cameras he would always take to events around the world, including designers and models like Vivienne Westwood, Karl Lagerfeld, Donatella Versace, Linda Evangelista, Linda Evangelista, Stella McCartney, Pam Hogg, Lily Cole, Christian Lacroix, Helena Christensen and Giorgio Armani.
Other celebrities captured include Boy George, Kate Winslet, Tilda Swinton, Matt Dillon, Grace Jones, Siouxsie Sioux and Grayson Perry.
Webb, now professor of fashion and design at Kingston School of Art in London, has worked for Blitz, Harpers & Queen, the New York Times, Vogue and Elle. Other memorabilia featured in the exhibition, which runs until January, include his old sketch books and notepads, tape recorders, mobile phones and sunglasses.
Webb said: "The exhibition is basically a visual diary of my experience of fashion shows. Everything is from my own archive and has been pulled together to show the experience beyond the catwalk.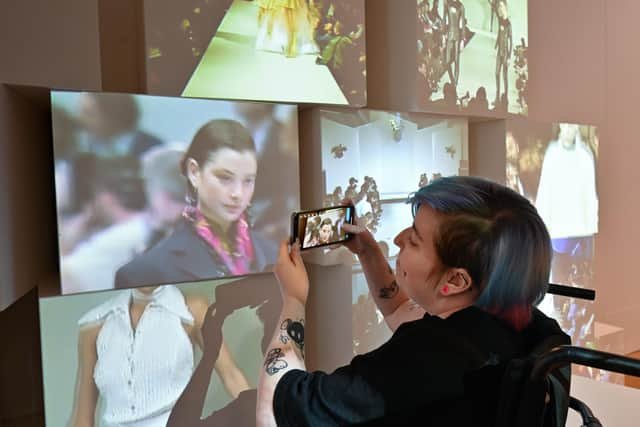 "The emphasis at fashion shows is normally on the designer who comes out to take their bow, but the exhibition shows all the different teams of people who work on their shows.
"I think the exhibition, which features more than 400 objects, will give accessibility to an essentially invitation-only private world.
"The starting point for any show were the invitations, which a lot of people threw away, but I decided to keep. Times was taken to create those images, which were very much a visual representation of the fashion designer.
"I would always take sketch books to fashion shows to draw in. For me, that was essential in terms of looking at things and processing them. I took little point-and-shoot cameras with me to take what were almost holiday snaps, in a way. I would get them processed when I came back.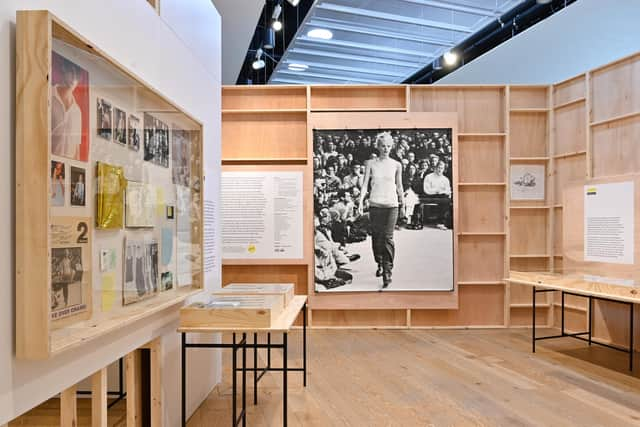 "They kind of sum up the chaos and the brouhaha around a fashion show."
V&A Dundee curator Francesca Bibby said: "Iain has been so generous in sharing his archive, stories and process as a writer and editor with us, and this has translated into an exhibition packed full of hundreds of objects, photographs and illustrations."
Comments
 0 comments
Want to join the conversation? Please or to comment on this article.