V&A Dundee hailed as 'symbol of the city's ambitions' as economic spin-offs are revealed
The waterfront attraction V&A Dundee opened five years ago
Dundee's V&A museum has been hailed as a "symbol of the city's ambitions" after new research revealed the venue had produced a £304 million spin-off for Scotland's economy.
City leaders say the waterfront attraction has had a "considerable impact" in its first five years, with more than 450 jobs supported in Dundee.
Visitor numbers to the city have soared from 880,000 in 2017 to more than 1.25 million last year, according to the Scottish Enterprise-funded research by BOP Consulting and tialt for V&A Dundee.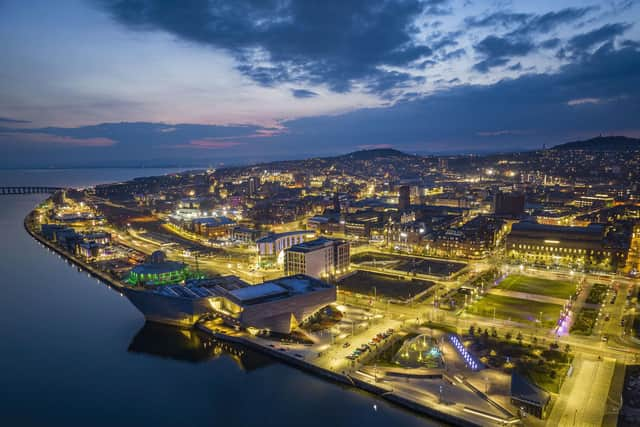 More than 1.7 million visits to the waterfront attraction have been recorded since it opened its doors in September 2018.
Almost half a million of those to visit the museum were making their first ever visit to Dundee, which has seen £109m in direct economic benefit from the project since construction began in 2015.
Eight major exhibitions and more than 400 public events have been held at the museum, designed by Japanese architect Kengo Kuma, which is said to have supported 1,685 jobs across Scotland.
City council leader John Alexander said: "V&A Dundee has made a considerable impact since its launch five years ago for the city and Scotland. It is contributing to delivery of the council's priorities for the city and has created strong connections with local communities.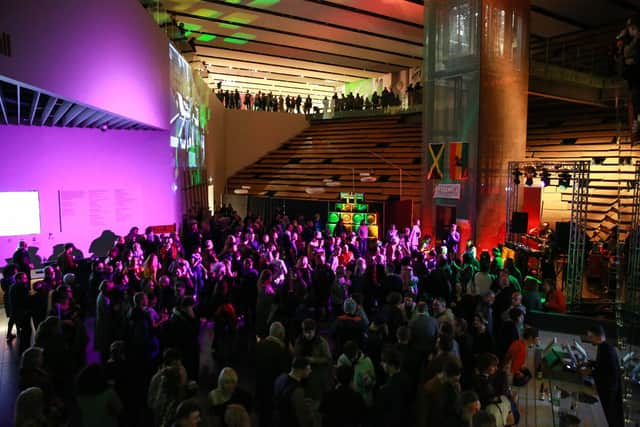 "V&A Dundee has also become a recognisable symbol of the city's ambitions and has attracted visitors as well as international attention.
"All of this has been achieved in the face of the challenges of the pandemic. I look forward to V&A Dundee passing many more milestones in the future."
V&A director Leonie Bell said: "Since opening, V&A Dundee has emerged as an important new voice for design and a gathering place for visitors from near and far, contributing to Dundee and Scotland's creative, cultural and economic growth, despite the major challenges of the Covid pandemic.
"We've engaged over 1.7 million people through exhibitions, events, learning and community activities, and with the architecture and engineering of our spectacular home, designed by Kengo Kuma.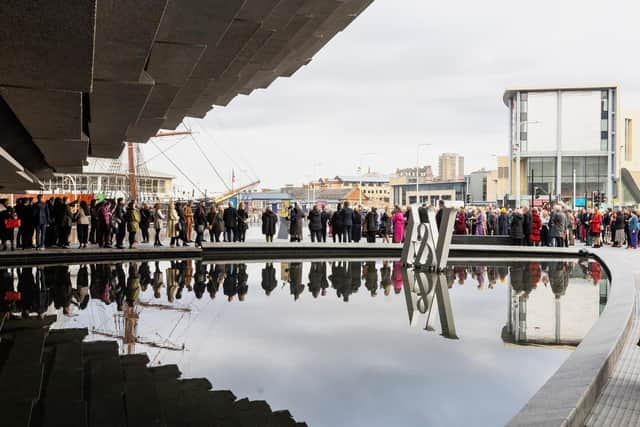 "What matters now is how we grow from this point as part of Dundee and Scotland's creative community, continuing to learn, listen and improve.
"We are already making more use of the museum's architecture and plaza, creating a museum for everyone that is full of activity and energy, a place to find joy, explore, reflect, play and learn.
"V&A Dundee is a special place, a unique organisation with a local, national and international outlook rooted in and branching out from Dundee, the UK's only Unesco City of Design.
"As we look to the next five years, we will remain ambitious, deepen our social impact in Dundee, reach out further across Scotland, and do more to champion design from Scotland and around the world."
Tim Allan, chair of V&A Dundee's board, said: "This report shows V&A Dundee is a critical organisation, driving investment in the north-east of Scotland, and enhancing perceptions of Dundee as an economic and cultural centre.
"Our next five years will be critical as well, as we go further again in our drive to work in partnership to transform the economic, social and cultural ambition for Dundee and Scotland."
Comments
 0 comments
Want to join the conversation? Please or to comment on this article.