Union leaders demand action to reverse talent drain of arts workers over Creative Scotland budget crisis
Union leaders demand urgent action to reverse talent drain of arts workers over Creative Scotland funding crisis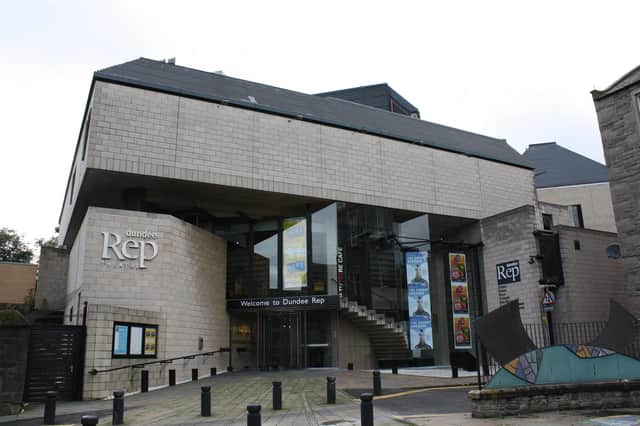 Union leaders are ramping up the pressure on the Scottish Government to intervene as soon as possible to ensure arts workers and performes are paid fairly
Scottish Trades Union Congress and the Broadcasting, Entertainment, Communications and Theatre Union say urgent action is needed over Creative Scotland's future to reverse an exodus of talent.
The arts is said to have been left "on its knees" by a shortage of resources while the cultural sector is crippled by "increasingly poor pay and conditions".
They have told of a "massive ongoing skills drain" out of an industry which has supported nearly 80,000 jobs in recent years.
The unions say a "signficant" injection of additional funding is needed to ensure there is a "vibrant and sustainable culture industry" left.
Creative Scotland warned last week that it will have to provide annual funding to "far fewer" venues, events and arts companies without a rethink over government support for culture.
More than 500 different organisations are seeking £113 million worth of annual from the spring of 2025 – more than double the £45 million funding pot in Creative Scotland's budget.
It is believed that some organisations have asked for 40 per cent more funding to help them tackle the impact of rising costs, the prolonged impact of the pandemic and the need to address historic low pay after years of standstill funding.
BECTU negotiations officer Paul McManus said: "The stark truth here is that if Scotland wants a vibrant and sustainable culture industry then significant additional funding must be provided by the Scottish Government.
"We agree fully with Creative Scotland that the industry is on its knees due to the impact of Covid as well as the massive ongoing skills drain. Historically low wages, long hours and poor treatment continue to drive people from the industry in large numbers."
Mr McManus said there should be robust scrutiny and monitoring of funding to ensure organisations were committed to fair pay and conditions.
He added: "Strict adherence to proactive fair work policies must be an absolute mandatory requirement for all future funding.
"Effective use of funds must also be required, but as it stands Creative Scotland insists it has no remit or resources to monitor or enforce such policies. The Scottish Government says it cannot interfere as Creative Scotland is an arms-length body.
"Without rigorous monitoring and enforcement there will continue to be wide scope for fair work policies to be ignored and significant amounts of public money to be squandered.
"We've repeatedly urged the Scottish Government to address this dichotomy as a matter of urgency."
STUC general secretary Roz Foyer said: "Our culture industry has suffered massively in recent years due to the impact of Covid, and increasingly poor pay and conditions.
"If we want to be proud of a thriving, creative and inspiring culture industry in Scotland then we need to have adequate funding.
"Any public funding given should come with strict fair work conditionality to ensure employers who operate with poor pay and conditions are not rewarded. Only then will we see the kind of change our culture industry and workers desperately need."
A government spokesman said: "We provide significant funding to Creative Scotland. We will continue to work with the sector to support its long-term recovery from the impacts of the pandemic."
Comments
 0 comments
Want to join the conversation? Please or to comment on this article.