Underbelly lift lid on Edinburgh's Christmas and Hogmanay finances
The organisers of Edinburgh's winter festivals have lifted the lid on their finances for the first time as they pledged that lessons will be learned over a spate of recent controversies.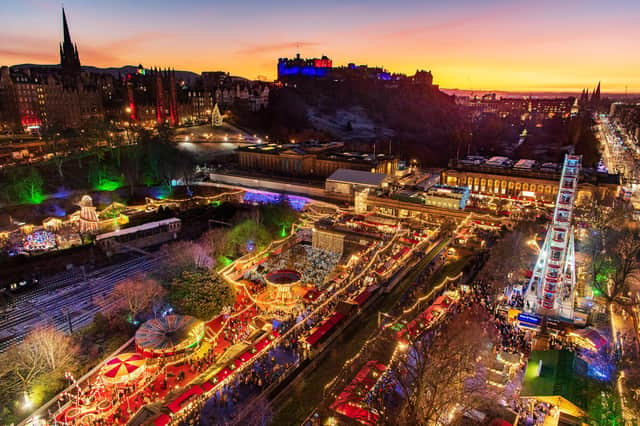 Underbelly, the events company which has staged the Christmas and Hogmanay festivals for the past three years, has disclosed that they now generate more than £9 million in turnover in ticket sales and income generated by pop-up bars, market stalls and fairground rides.
According to a new report produced by the company, its staffing costs and overheads for working on the two events account for more than £3.4m over the past 12 months.
More than £5.3m in turnover was generated by the city's six-week Christmas festival, which was at the centre of prolonged controversy last year due to the impact of an expansion of the city's main festive market in East Princes Street Gardens and infrastructure that was installed without planning permission.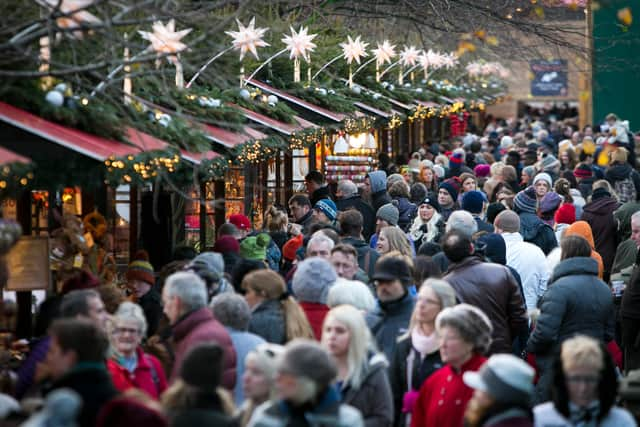 According to Underbelly, £850,000 of the cash generated from the Christmas event was diverted into the budget for the Hogmanay festival.
And it has insisted that last year's events made an overall surplus of just £26,000 once its costs and overheads were taken out of the equation.
Under the company's existing deal to run the Christmas and Hogmanay events, which is worth up to £800,000 a year, it has been allowed to use income generated from the former event to help meet the costs of staging the latter.
The new annual report for the two festivals states: "The events operate with a balanced budget, meaning Underbelly subsidises Edinburgh's Hogmanay with funds raised from Edinburgh's Christmas.
"Put simply, Edinburgh's Hogmanay could
not exist on its current scale, ambition and quality without the money earned from Edinburgh's Christmas."
The two events are said to have a combined economic impact of more than £150m annually in recent years.
Although the local authority insists that it receives an annual sum back from Underbelly each year, the company insists this figure cannot be made public.
Its new report states that nearly 950,000 people attended its Christmas festival, buying around 650,000 tickets for attractions and events, and generating £5.34m in turnover.
However Underbelly said its overall expenditure on the Christmas festival, including its own staff costs and overheads, came to £4.48m, with just over £2m spent on suppliers in Edinburgh and the Lothians.
The Hogmanay festival attracted an overall attendance of 184,000, including ticket sales of nearly 90,000, 18 per cent of which were sold within the city compared with 26 per cent internationally, generating nearly £4 million in box office takings.
Overall expenditure on the event, which has been running for more than 25 years, came to nearly £4.9m, around a third of which was accounted for by Underbelly's staffing costs and overheads. More than £1.5m was spent on suppliers in Edinburgh and the Lothians.
Charlie Wood, co-founder of Underbelly, said: "This is the first time we've set out how the two events work together economically.
"The Christmas festival produced a surplus last year of £856,000 last year, all of which went into the Hogmanay budget.
"Over the last three years that we've been doing both events, that surplus has been £2.1 million.
"These new figures show that every pound that we receive goes back into the events.
"We ran nine different events in the UK last year. The Christmas and Hogmanay events pay a share towards our overall costs and overheads. We employed 38 people to run those events.
"There is no profit for Underbelly out of these events. Everything that we make from the Christmas event goes into the Hogmanay budget."
Councillors ordered a full-scale review into the long-term future of the Christmas and Hogmanay festivals last summer – before controversy unfolded over the expansion of the Christmas market. East Princes Street Gardens, which has been revamped in recent years to help open up access to the Scottish National Gallery, did not fully reopen until July of this year due to the extent of the repair work which needed to be carried out.
Ed Bartlam, co-founder of Underbelly, said: "The importance of these events, economically, culturally and socially, is pretty compelling. I'm sure most people in the city would agree that they need to continue, but what shape or form they continue in could change, and rightly so.
"We're contracted to deliver these events for the council, which we think we've done a pretty good job at. It's about responding to the direction the city wants to take them, but we do believe that they should be world-class events."
Wood added: "Both of these events brought a real sense of joy and celebration to people in Edinburgh and those who travelled here for them. The great thing about events is that they can change from year to year. That's what we find so exciting about them.
"But we want to make it clear that we are in listening mode about what form the council, the Scottish Government and the people and businesses believe they should take. Of course they should change. They will be healthier for that."