Under the Radar: Niamhy Mac
Influenced by classic artists such as Joni Mitchell and Bob Dylan, Niamhy Mac combines Scottish traditional folk with modern pop and rock, write Olaf Furniss and Derick Mackinnon
Originally from the Highlands, Niamhy Mac is now based in Edinburgh, having moved to study popular music at Napier University.
Despite being a relative newcomer to the live scene, the young artist has already performed at Belladrum Tartan Heart Festival for Tiny Changes (via Discovery Music), with youth music project Musicplus+ for Sofar Sounds, and enjoyed airplay on Amazing Radio.
A multi-instrumentalist with a background in Scottish traditional music, she was awarded a place at the National Centre for Excellence in Traditional Music and toured as a cellist for various folk bands. Her original songwriting is influenced by classic artists such as Joni Mitchell and Bob Dylan and combines her Scottish traditional folk roots with modern pop and rock.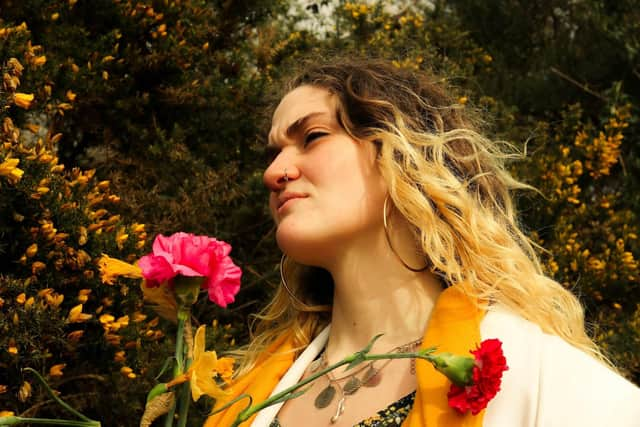 Mac plays live at Edinburgh's Sneaky Pete's on 20 November with support from UTR favourite Mima Merrow plus MC Blance, followed by a slot at Glasgow's The Glad Cafe on 14 December supporting Liv Dawn and Aurora Engine, see https://linktr.ee/NiamhyMac
Olaf Furniss and Derick Mackinnon run music industry seminar and social night Born To Be Wide, www.borntobewide.co.uk Find them on Twitter @olafwide and @newfoundsound
Off Axis is an artist-to-artist, non-profit gig swap network, enabling bands and solo acts to build a nationwide fanbase by playing meaningful gigs throughout the UK. They offer a transparent touring model, where musicians keep 100 per cent of profits, showcase at festivals and benefit from expert mentoring. If you have a hometown fanbase, you can join, it's free, supported by Creative Scotland register https://offaxistours.com