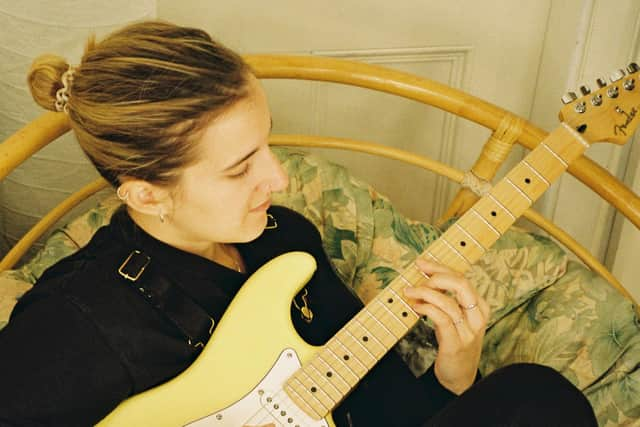 Although Austrian-born producer and multi-instrumentalist NANI (aka Nani Porenta) was taking piano lessons at the age of three, she only began performing in earnest after moving to Edinburgh to study music technology.
Initially connecting to the local scene through DJing, her debut single, Roses, was well-received in 2019 with the aptly named Pure Frustration released during the pandemic, going on the generate respectable media interest.
During 2022 NANI has focused on developing her live act, performing as four-piece band and honing a warm, stripped-back pop sound which is lent an added dimension thanks to her production expertise (her day job is as an audio programmer for a video games company).
A Celtic Connections gig supporting Lewis McLaughlin is in the diary for 20 January and will be infused with a folk element thanks to the addition of fiddle. This will be followed in March with the single Search Bar, a dreamy pop masterpiece, well-suited to the advent of spring. It is the perfect set up for a string of summer festival shows (due to be announced soon) and some great new tunes. We can't wait! See www.facebook.com/Nanimusiq
Olaf Furniss and Derick Mackinnon run music industry seminar and social night Born To Be Wide, www.borntobewide.co.uk Find them on Twitter @olafwide and @newfoundsound
Dragon Soop is a caffeinated alcohol beverage that comes in a range of flavours with NEW Dragon Soop Blueberry & Guava in stores now! 7.5% ABV. Please enjoy responsibly. 18+ only, visit https://www.dragonsoop.com