Under the Radar: Martha May & The Mondays
They may only have been making music together for a few months, but early releases from Martha May & The Mondays give a tempting taste of more brilliance to come, write Olaf Furniss and Derick Mackinnon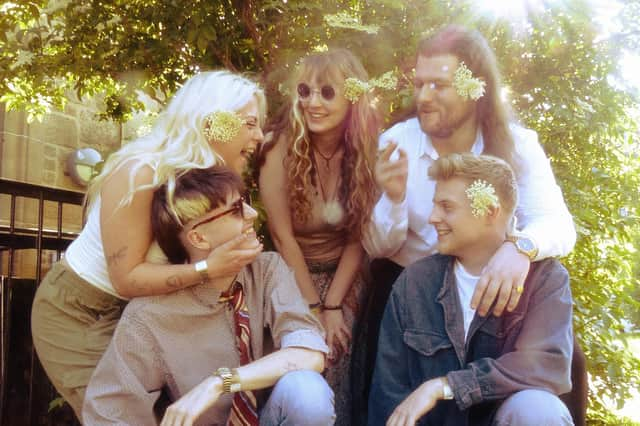 For a band who only formed a few months ago, Martha May & The Mondays have hit the ground running, performing at the Country 2 Country Festival at the Glasgow Hydro in March and licensing their first recordings to Universal Music Group.
Fronted by multi-instrumentalist and prolific songwriter Martha May McKay, their early releases have already found favour with Radio Scotland and resulted in several Glasgow shows.
With a strong hint of Courtney Barnett on the song I Lie All The Time and Throwing Muses on Beware Of The Black Dog, their first tracks give a tempting taste of more brilliance still to come.
McKay is a prolific writer, making daily notes in a diary which result in some quality lyrics (look out for the brilliant I Wish I Was Gary Lineker). Meanwhile, her love for football and tennis has her perusing a parallel career as a budding sports journalist – she's off to Wimbledon next week.
Martha May & The Mondays play the Hug & Pint, Glasgow, on 23 June and King Tut's Summer Nights, King Tut's, Glasgow, on 23 July. Their next EP, Sports, is released in August. https://linktr.ee/marthaamay
Olaf Furniss and Derick Mackinnon run music industry seminar and social night Born To Be Wide, www.borntobewide.co.uk Find them on Twitter @olafwide and @newfoundsound
Dragon Soop is a caffeinated alcohol beverage that comes in a wide range of flavours including Dark Fruit Punch, Red Kola and Sour Apple. 7.5% ABV. Please enjoy responsibly. 18+ only, visit https://www.dragonsoop.com