Under the Radar: Fiendz YT
Fiendz YT have been garnering some well-deserved attention in the past few months, with several prominent blogs getting behind the young Glasgow four piece, not to mention a reasonable amount of streams on Spotify.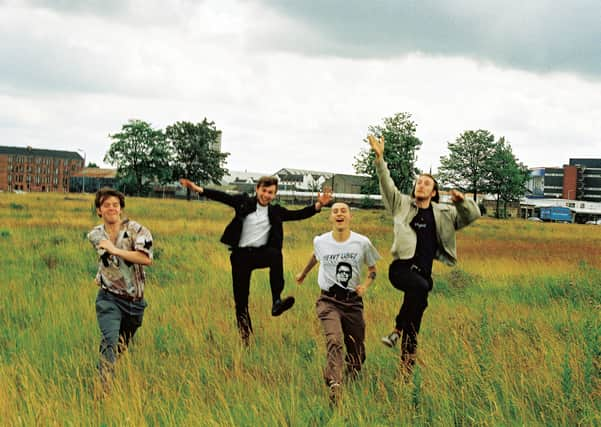 Their first tracks released to date boast various shades of punk, with Speed In My Coffee sounding like something from the early days of The Stranglers. Devil Dawg, meanwhile, combines fat chords with an injection of synth and even a hint of Psychobilly.

This week sees the release of their latest EP, Spread Love, Smoke Spice – an ironic ode too the synthetic cannabinoid which continues a theme in the band's amusing lyrical and social media content.

Fiendz YT recently played dates south of the border and they return to Glasgow on 20 March, supported by The Vanities, Moon Runners and Southampton's Happy2000. With a reputation for full-immersion shows, this promises to be one of the gigs of the month. http://bit.ly/FiendzYT
Olaf Furniss and Derick Mackinnon run the Born To Be Wide music industry seminar and social events. For more information visit 
www.borntobewide.co.uk


AIM is the not-for-profit trade body representing the UK's independent music sector, which makes up a quarter of the recorded music market. Now in its 20th year, AIM's members range from the largest independent record labels and music businesses in the world, to self-releasing artists and entrepreneurs. AIM promotes, supports and offers a range of services and opportunities to this group. For more information visit www.musicindie.com