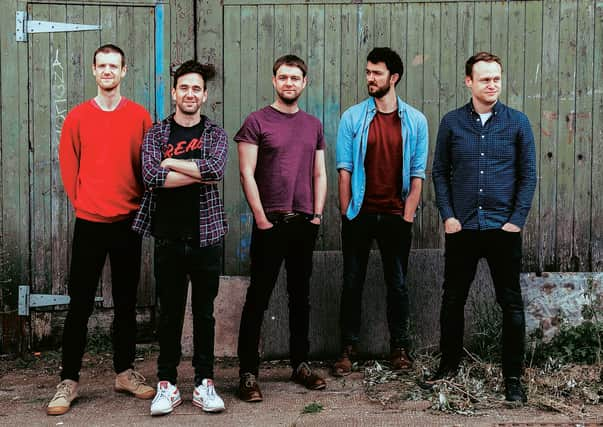 Hailing from different towns and cities throughout Scotland, Dear Tenement formed in Glasgow in late 2018, where the band are now based.
Their debut EP, Whatever Helps You Sleep, was self-released late last year, with a sold-out launch party in Glasgow.
The quintet create infectious indie/pop with a lilting Scottish accent, big chords, catchy melodies and a touch of melancholy, and their influences would appear to include Frightened Rabbit and Fatherson.
They've been championed by Jim Gellatly on Amazing Radio, gained airplay via BBC Introducing thanks to Emma Lamont on BBC Radio Nan Gaidheal, and have featured on smaller online blogs including Scots Whay Hae! The Delirium Trees, Song Whip and Indie Central Music, not to mention in media as far afield as Germany, Canada and Australia.
Olaf Furniss and Derick Mackinnon run the Born To Be Wide music industry seminar and social events. For more information visit 
www.borntobewide.co.uk

AIM is the not-for-profit trade body representing the UK's independent music sector, which makes up a quarter of the recorded music market. Now in its 20th year, AIM's members range from the largest independent record labels and music businesses in the world, to self-releasing artists and entrepreneurs. AIM promotes, supports and offers a range of services and opportunities to this group. For more information visit www.musicindie.com