Festivals, sports stadia and conferences will also be affected by the strict rule, which is set out in newly-published guidelines from the Scottish Government, which has allowed pubs and restaurants to reopen with one metre social distancing in place.
Venues in England are due to open next month with one metre social distancing in place, with a provisional date of 21 June set for the lifting of all restrictions.
Every venue in Scotland will have to agree a crowd capacity in advance with their local authority under the new rules, which critics say will mean venues facing having their audience capacities cut by as much as 90 per cent.
The two metre rule for all live entertainment has been confirmed after the Scottish music industry warned it was on the "brink of collapse" due to a lack of support from the Scottish Government.
Promoters, venue operators, festival organisers and agents have warned that more than 1000 jobs are at risk due to the government's failure to set out a "meaningful road map" to recovery.
The new guidance is intended to cover all indoor and outdoor events staged from 17 May, the official reopening date for venues which were forced to shut down last March.
Under the latest guidance from the Scottish Government, social distancing exceptions will only be made for "internationally significant flagship events."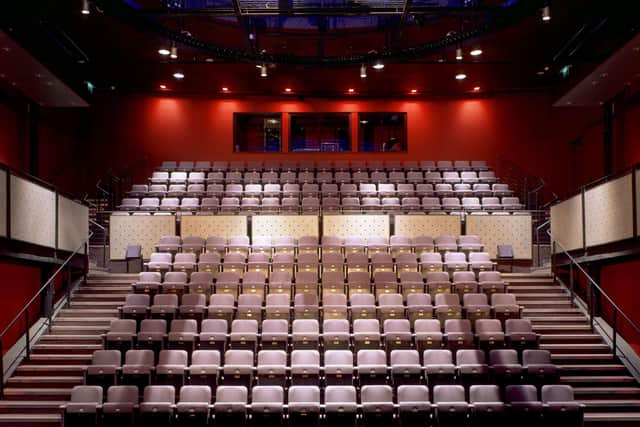 However the new rules do allow for "medium" sized events for up to 5000 people to be agreed by local authorities over the summer, while bigger events may be referred to the government "for consideration in the wider context of the pandemic."
The government has already given the green light to European Championship football matches to go ahead at Hampden in June, while the Royal Edinburgh Military Tattoo is hoping to go ahead at just over half its normal capacity.
Festivals due to take place later in the year include Doune the Rabbit Hole in Cardross, the Edinburgh International Festival and Fringe, Fringe by the Sea in North Berwick, The Gathering in Inverness and TRNSMT in Glasgow.
Under Scotland's latest route map out of lockdown restrictions, which was revealed a week ago, events for audiences of up to 400 indoors and 2000 outdoors are envisaged by the end of June.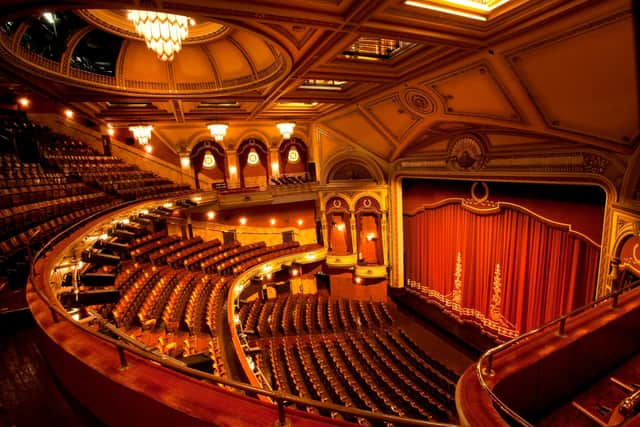 Smaller-scale events, for up to 100 people indoors and 500 outdoors, will be allowed from mid-May.
However the Scottish Government has only just published details of the social distancing guidelines for the sector.
They state: "The capacity of theatres, concert halls, music venues, comedy clubs, sports stadiums and grounds, museums and galleries and conference centres is subject to two metre physical distancing requirements.
"Discussions on capacity numbers should take place between the local authority and venue.
"Matters such as ventilation system, pinch points, transport, performance type, local circumstances and length of performance, match or meeting should be taken into account to determine appropriate maximum capacity number."
Andy Arnold, artistic director at the Tron Theatre, in Glasgow, said: "If we reach Level Zero this summer, I can have eight people from four households chatting and mixing with each other, mask-less, in my front room all day long.
"If I decide to take my friends to see an hour-long theatre show in the evening, we can have a pre-show drink in the bar, facing and talking to each other a metre apart, again mask-less, before we join a handful of other folk in the large and fully ventilated auditorium where we will, with masks on, all sit facing the same way in silence at least five seats apart in all directions."However, this grim scenario won't be experienced at the Tron as we will be forced to stay shut under the new conditions.
"My understanding is that the vast majority of performing arts venues in Scotland are concluding likewise.
"With seating capacities restricted by at least 90%, it will be economically untenable.
"From small local theatres through to the country's largest commercial venues, all need box office income in order to function.
"On top of this we have no idea if or when the Government will announce plans for what might happen beyond Level Zero.
"Furlough is due to finish in September and there will be no additional financial support for the performing arts venues this year.
"This will mean further redundancies, some permanent closures, and the continued hardship and loss of work for our freelance arts community.
"It is worth mentioning that in England, theatres are expected to open with one metre social distancing next month and at full capacity by the summer. Some London West End theatres are already back in rehearsals for their grand re-openings."Scotland's theatre and music scene is unrivalled anywhere in the world. Cultural activity is one of our greatest exports. With the issue of these incredibly severe new Government restrictions, we will find ourselves in an impossible situation and our future prospects look dire."
A spokeswoman for government agency Creative Scotland said: "We recognise the scale of the impact and the deep challenges that are being faced across all aspects of Scotland's culture sector including theatre, as a result of the ongoing Covid-19 pandemic.
"Along with sector colleagues and unions, we continue to work closely with the Scottish Government on Covid specific working groups and with partners in the culture sector to ensure that the specific challenges being faced by different parts of Scotland's arts and creative community are fully considered as lockdown restrictions are eased, whilst also remaining in line with public health advice."