Tourism body warns Scotland may have to stay closed to visitors for the whole summer
Scottish tourism chiefs have admitted that the whole summer may have to be written off by businesses and that the industry may not be fully up and running again until 2021.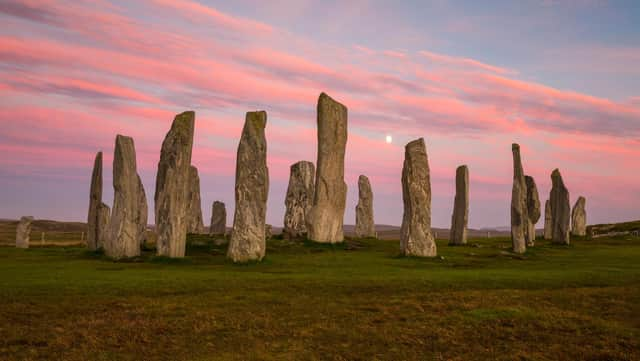 Government agency VisitScotland says it has been given "no indication whatsoever" of when hotels, restaurants and visitor attractions will be able to welcome back visitors from outwith Scotland.
It has admitted growing numbers of businesses have already decided that "things are not looking good" for the rest of the current tourism seasons, but has urged them to seek financial help rather than "mothball" them completely.
The tourism body has raised concerns that some remote communities will feel "under threat" about the virus being brought to their area and that the infrastructure in some parts of the country could struggle to cope with a huge influx of visitors if travel restrictions are eased.
VisitScotland director Riddell Graham admitted there was "confusion" in the industry after the UK Government eased restrictions on travel in England this week, while the Scottish Government insisted a ban insisted its lockdown rules would remain in place.
Speaking in an online interview today, Mr Graham said VisitScotland had been hoping for a UK-wide approach to the tourism industry to ensure there were "clear guidelines" for businesses on how to reopen safely.
Asked if he had sense that there would be an opportunity for the industry to welcome back visitors to Scotland this summer, Mr Graham said: "The straightforward answer right now is 'no.'
"The Scottish Government has given no indication whatsoever that that is likely to change in the foreseeable future. They're not giving anything away to us at the moment. That's why it's important that we hear the concerns of people and feed those in.
"We are planning for a phased reopening. We are hopeful there will be some kind of reopening during 2020 but that very much depends on the political advice we get, backed up by the health advice.
"It may be that different parts of Scotland have to open in different ways. Certainly different sectors will open in different ways. The Association of Self Caterers have made it clear they could open tomorrow.
"Our indications are that the recovery will happen in a series of phases.
"We think people will want to do day visits because of a feeling that they need to get out and about and have been in lockdown for a long time. I think that'll happen first.
"The domestic market will be very much the first to recover, followed by the wider UK market.
"We are trying to make sure there is a UK-wide approach, rather than a Scotland-only one.
"The position in England is different to Scotland at the moment. That causes confusion. We want to make sure that that is reduced to the minimum level.
"We need to make sure that we get a UK-wide response to this and give clear guidelines. It's about messaging to businesses to help them recover in the correct way but it's also about reassuring visitors that Scotland is a place that has treated all the health and safety issues seriously and will be a safe place to come and visit."
Asked whether there would be any kind of fear factor about the tourism industry reopening for business, Mr Graham said: "We think some people will be genuinely concerned, particularly about travelling in groups and that the car will be coming forward as a means of getting around the countryside. That in itself causes real challenges in managing the flow of visitors.
"Speaking to the countryside people, they are concerned about managing the potential impact on some of the hotspots that they manage, within the National Parks for example.
"There will be some people who will be genuinely concerned about meeting other people and being exposed to visitors in a way they haven't been up until now.
"A really important thing we have to bear in mind is the concerns of communities, such as island communities. Some parts of Scotland have had little or no infections. They want to make sure that that doesn't change through an influx of visitors from outside.
"There is a very delicate balance to be struck."
Mr Graham said business owners who felt they had not been able to access the right financial advice or support should contact VisitScotland as soon as possible.
He added: "I am concerned about an increasing number of people who are clearly seeing that, certainly for the rest of this season, things are not looking good. A number of them are indicating that they won't be able to open again.
"We're trying to make sure that that doesn't happen. There are ways that we can help.
"I'd say to anyone that is considering mothballing their business to make sure they have looked at all the different avenues in terms of advice and support."
A spokesman for Comhairle nan Eilean Siar, the local authority for the Western Isles, said: "We are urging people to obey Scottish lockdown laws and not travel to beauty spots in the islands.
"We would remind everyone that in Scotland it is not permissible to drive to beauty spots.
"There are also restrictions on travelling to the Islands and we must see these maintained for the continued health of our population."
Comments
 0 comments
Want to join the conversation? Please or to comment on this article.