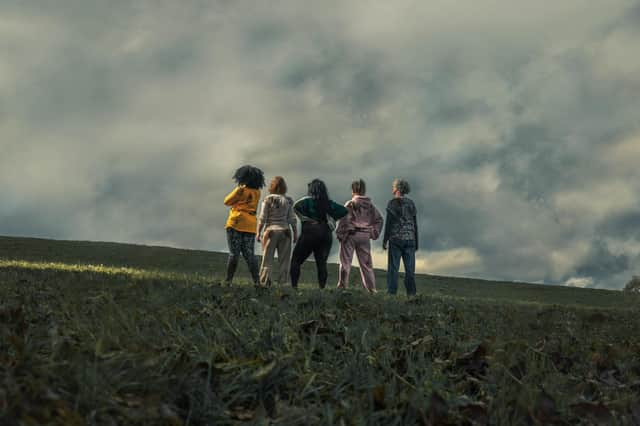 Community centres and village halls will provide the backdrop for an exploration of modern-day "Scottishness," partly inspired by the intertwined traditions of folk wrestling and Highland Games events.
However its all-female cast will be tackling issues like friendship, diversity, solidarity, nationalism and and belonging in their no-holds-barred performance.
Thrown is being created for the National Theatre of Scotland by Nat McCleary, a Glasgow-based writer, performer and movement specialist, who has roots in Jamaica.
Thrown will follow the Highland Games circuit around the country.in a tour which culminating in a run at the Edinburgh International Festival.
Its five actors will be taught "backhold wrestling", an indigenous style of wrestling said to have been introduced to Scotland by the Celts.
Still regularly performed at some Highland Games events as well as on an indoor circuit, it sees competitors grip each other around the waist at the back, with the right hand under the opponent's left arm and the chin resting on the opposite right shoulder.
McCleary said the idea for the show emerged after she met a real-life backhold wrestler while they were working on another production.
She said: "It just seemed like the perfect catalyst and breeding ground for the wrestle of the day-to-day for me, metaphorically speaking.
"Over the last few years, I've started to interrogate a bit more about what my identity is on a national level. It's created a degree of tension which I've only been aware of as I've investigated where I sit between two very distinct cultures.
"It's been an interesting journey finding a sense of belonging and understanding, and feeling very much a tug-of-war. I felt that Highland Games events offered a rich, fertile soil for planting seeds of belonging and identity, and seeing what came out of them, as they are so rooted in our culture."
Billed as a show that promises to be funny, loud, honest, unapologetic and brutal, McCleary says Thrown will explore "what it is to be Scottish now."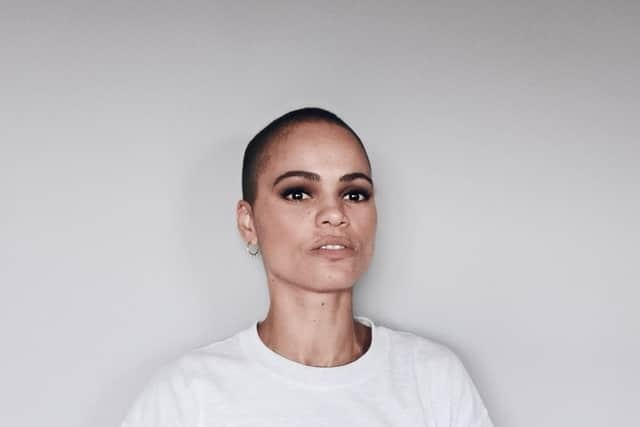 She added: "I think we really do believe our own rhetoric and mythology in Scotland. There's something to be interrogated around our sense of national identity.
"I've been having a conversation with myself about diversity and this desire we have for a veneer of harmony, why we're afraid to acknowledge that diversity doesn't naturally bring harmony, and the idea that if it can be veneered with the label Scottish and then everything is okay.
"There's an odd sense of global ownership of Scottishness and the appropriation of Scottish culture.
"I think there's a reluctance to challenge the view of what Scotland. Everybody loves the mythological Celtic aesthetic of Scottishness."
McCleary said she wanted Thrown to tackle what she described as a "fear" in Scotland about having difficult conversations and "saying the wrong thing."
She added: "Dialogue is becoming almost obsolete. Nobody wants to say anything in case they get cancelled. Hopefully there will be plenty in this play that would cause all of these characters to be cancelled.
"I think we need to be more open to difficult conversations around belonging and identity, otherwise we'll never really get to a true place of understanding."