Theatre company to stage pop-up Christmas shows on doorsteps and in back gardens
One of Scotland's leading theatre companies is to stage pop-up shows on doorsteps and in gardens in the run-up to Christmas while its own doors are closed.
Dundee Rep will create bespoke performances for members of the public who are nominated by their friends and family for a surprise treat based on their favourite things about the festive season.
The socially-distanced actors will also be filmed and broadcast on the theatre company's website as part of its online season of Christmas shows, which has been created as an alternative to its annual festive production.
Nominations will be open for the next week before the theatre selects at least four "deserving Dundonians" and the shows are put together at the Rep, where its actors and production staff are currently working behind closed doors while the theatre is closed to the public due to the ongoing coronavirus restrictions.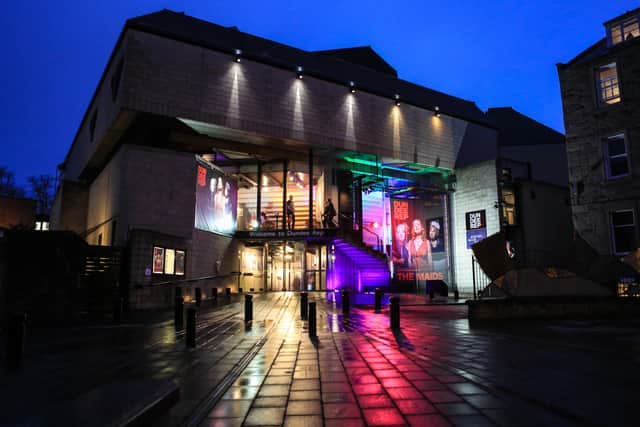 The Rep, which is planning for each performance of "Present" to be a complete surprise for each recipient, will be creating shows based on their favourite Christmas films, stories, shows and songs.
The Rep will also be filming a series of 24 digital performances on its stage, which will be released on its social media channels in the run-up to Christmas, while designers Karen Tennent and Emma Jones have been tasked with transforming the empty theatre building into a new "work of sound and visual art" for the festive season.
The Present project will be the precursor for a series of pop-up outdoor shows that Dundee Rep and Scottish Dance Theatre, which are part of the same company, are planning to stage at sites across the city in the spring straddling the genres of drama, dance, music and visual art.
The line-up will include a family-friendly show which will have a different storyline in each performance, based on the roll of a set of giant dice, a show empowering young women in Dundee to explore the issues around safety in public places and a new show created by dance artist Yosuke Kusano which will see him turned into a human QR code which audiences will be urged to scan on their phones while social distancing.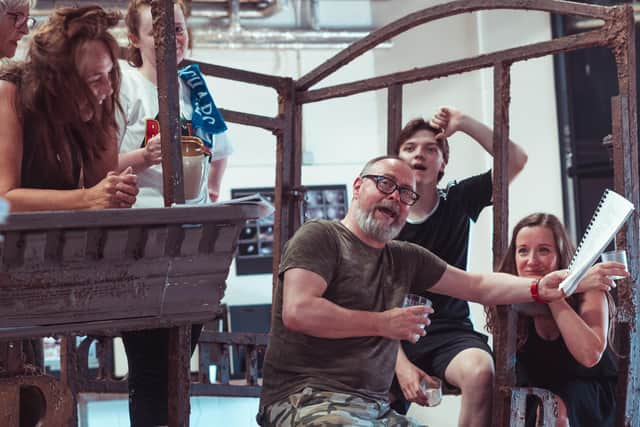 Theatre collective Bandwith will be creating an outdoor show or a city centre space that aims to celebrate and commemorate the cancelled plans of Dundonians since the coronavirus outbreak, while people living with dementia in Dundee will help shape a celebration of life in the city.
Andrew Panton, artistic director at Dundee Rep, said: "I am inspired, heartened and in awe of the creative response not just of the team here, but of the wider community this year as we come to terms with the coronavirus pandemic together.
"Despite all the challenges, the pandemic has strengthened our bonds with the community in Dundee and beyond.
"As people look for a light to guide us through the dark nights ahead we are delighted to share the creative talent, energy and open heartedness of our ensembles and all the freelance talent we collaborate with to enable us to make the work that we do.
"We hope that our programme will help us all to continue to hang on to our inner light in the months ahead."
Comments
 0 comments
Want to join the conversation? Please or to comment on this article.