The thrilling Cold War story of Tetris – filmed in Scotland
It was a real-life Cold War drama complete with double-crossing, daring bravado and an unlikely east-west alliance – over one of the world's most successful video games.
Now the astonishing story of the Dutch businessman who ventured behind the Iron Curtain to try to secure the rights to the trailblazing puzzle game Tetris has been turned into a feature film.
It recalls how the games-designer-turned-entrepreneur sparked an almighty tussle involving gaming giants Nintendo and Atari, the KGB, newspaper tycoon Robert Maxwell and his son Kevin, and Soviet Union president Mikhail Gorbachev in the late 1980s.
Most unlikely of all, the tense thriller was filmed almost entirely in Scotland, with locations in Aberdeen, Glasgow, Edinburgh and Ayrshire standing in for the Soviet Union.
Aberdeen-born director Jon S Baird admits he knew nothing of the international battle to secure the rights of Tetris before making the film, his first feature film since Stan & Ollie, which saw Steve Coogan and John C. Reilly play the comedy legends towards the end of their career together.
In Tetris, which is released on 31 March on Apple TV+, Rocketman star Taron Egerton plays Henk Rogers, who befriends Alexey Pajitnov, the Soviet software engineer who created Tetris in 1984. After discovering at an electronics show in Las Vegas, Rogers set about trying to secure the international rights for the game and headed for Moscow to negotiate directly with state-owned agency Elorg.
Baird was in talks with producer and director Matthew Vaughn about making a new film in his Kingsman franchise, which Egerton starred in, when the script for Tetris emerged.
Baird said: "I really liked it, said I'd love to do it so we pursued it instead. I'd already met Taron so it was a case of getting him interested in it. He didn't want to do a film just about a computer game or something quite flippant. I wouldn't have got involved either.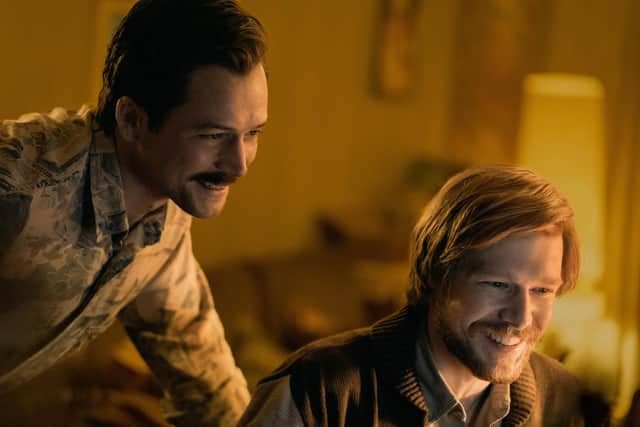 "I'm a politics graduate and I've always been interested in international relations, particularly around that time with the fall of the Soviet Union. They were really formative years for me.
"The film is really more about the thriller aspect, east meets west, and a fish out of water who puts himself in danger and a lot less about the game itself. I think people will be really surprised when they see it, as I was when I read the script. I hope they have the same reaction.
"I used to play Tetris myself, although I wasn't particularly good at it. I just would never have believed it was invented by a Soviet computer programmer or the story of how it got onto these shores. We've very much stuck to the story of what actually happened.
"It's kind of similar to Stan and Ollie. I obviously knew Laurel and Hardy but I didn't know how much they struggled at the end of their careers. I'm kind of attracted to these tales where the audience think they know, but they don't really know. That's kind of what pulled me in with Tetris.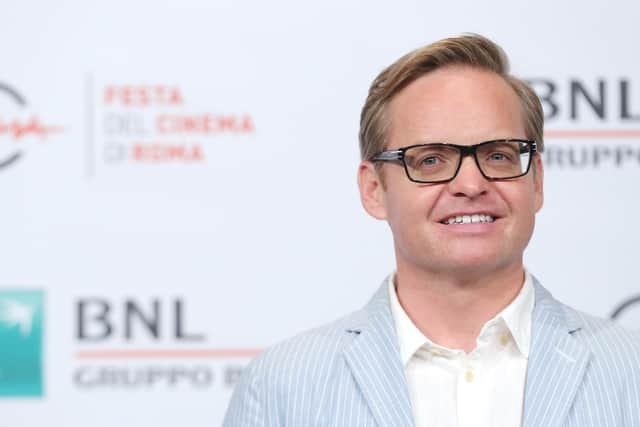 "It's a thriller, but it's also a buddy movie. Like any good buddy movie, it starts with these two characters in very different places – culturally, emotionally and financially. They are two extremely different people who eventually come together and realise there is a bond, a friendship and a common goal. I think it makes it more interesting, particularly now, as things were so different and extreme back then."
Although only now about to be released, Tetris was one of the first films made in Scotland after Covid halted productions, with shooting starting in December 2020.
Baird said: "The first idea we had was to shoot it in Eastern Europe, then it was going to be Berlin, then half-Berlin and half-London, then London before we ended up filming almost everything in Scotland.
"Scottish Screen had got involved and were really supportive. It made a lot of financial sense to film in Scotland. But it also made sense for the 1980s aesthetic of the film.
"A lot of the neo-classical architecture of Moscow and St Petersburg was actually designed by a Scottish architect, Charles Cameron, who apparently had taken a lot of his inspiration from Glasgow. We also needed a lot of Stalinist and Brutalist architecture which, lo and behold, we found in Aberdeen. I went to university there and had never actually noticed it before.
"It's amazing having this distance of time to look back on filming. We took over a whole hotel in Aberdeen in the middle of the pandemic.
"The crew couldn't mix at all during production because of Covid. But towards the end of filming we had a party in the car park in what must have been a force five gale. We parked all the lorries round us to try to shelter us from the wind, but it got raided by the police.
"We were just so desperate to bond. We hadn't got to know each other socially at all, which was very strange."
"I was very proud to take the production to Aberdeen. I don't think anything of this scale had been filmed there before."The council was very nervous about it at first – it almost felt too big for them. I was quite devious and spoke to one of the newspapers. There was a front page story saying: 'Hollywood movie coming to the north-east – if council agree.' I was like: 'Good luck if you say no to this.' But they got on board and I have to say they were brilliant after that."
Baird admits he would have been reluctant to try to make Tetris in the wake of the Russian invasion of Ukraine 12 months ago, but believes it now carries more relevance.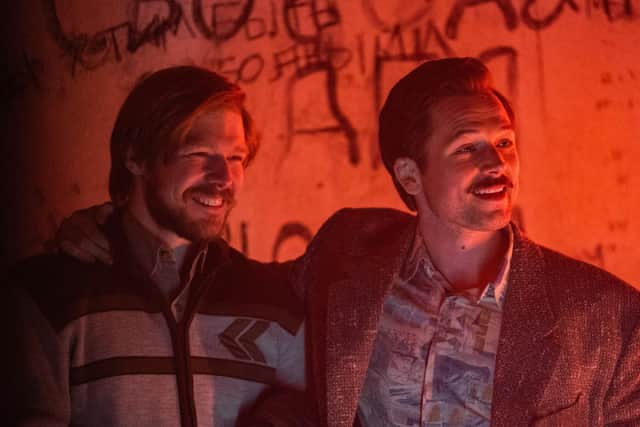 He said: "If the film had been maybe five years ago it would still have seemed like an amazing story. But because of what is happening with this terrible war in Ukraine, I think the stakes feel a lot higher now. We're now remembering what it was like back then and how dangerous it was. I think it'll feel more relevant to an audience now because of the current political situation in Russia.
"I'm really glad we've made the film, I'm very proud of it and I'm glad that it's coming out now, but personally I'd have found it very difficult to make a movie like that knowing what was going on in Ukraine. It would also have been a lot less authentic."
Comments
 0 comments
Want to join the conversation? Please or to comment on this article.