The Springburn Scorsese: Scottish writer-director James Price on his full-length drama - about a homeless street busker
He is the self-taught Glaswegian writer and director whose acclaimed short films have already seen him dubbed The Springburn Scorsese.
When James Price's first full-length drama is unveiled in the spring, he will be breaking new ground in more ways than one. He has turned his story of a homeless street busker who becomes an unlikely star on social media into two "totally different" audience experiences.
The Dundee-set drama Dog Days, which sees Zozo battling to get his life back on track and win back access to a young daughter from a past relationship, will launch as a one-hour feature at the Glasgow Film Festival next month and will be screened by BBC Scotland later this year.
But it will also be launched in expanded form on the BBC iPlayer after its film festival screening, broken down into six mini-episodes.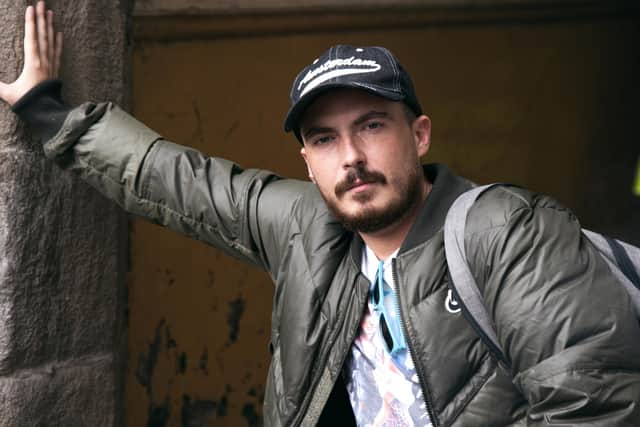 The series of launches for Dog Days will be the biggest landmarks yet in a career Price has been forging over the past decade with a series of shorts made and set in his native Glasgow.
Price has reunited with regular collaborator Conor McCarron, star of Peter Mullan's acclaimed coming-of-age drama Neds, who plays Zoso in Dog Days.
Mullan is one of the biggest influences cited by Price, along with Mean Streets, Goodfellas and Taxi Driver director Martin Scorsese and Michael Mann, creator of the classic American crime drama Miami Vice, and director of the first Hannibal Lecter film Manhunter, with Brian Cox.
Price said: "My dad and I watched movies constantly together – horrors, Scorsese, Japanese crime dramas. I couldn't name a single Rangers or Celtic player, but I could name every single guest star in Miami Vice.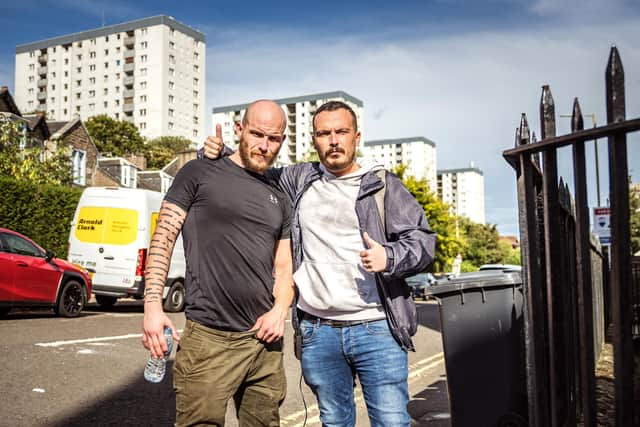 "When I saw Peter Mullan's first feature film, Orphans, it was the first time I'd seen something with people talking in a totally Glaswegian dialect. A lot of the characters were similar to people I had in my life. It opened up my eyes and made me realise that there was an industry here.
"I taught myself how to write screenplays when I was about 15 or 16. My uncle Mick would download scripts of films that I liked from the internet and I would read the script as I re-watched them. Weirdly, I bought a copy of the script for Orphans from a charity shop and it had Peter Mullan's signature in it.
"I became obsessed with Michael Mann and watched Manhunter at a very young age. My mind was blown. There was something about its ambient mood. The way he used colours and sound really drew me in. That film has stuck with me my whole life."
Price has emerged as a filmmaker despite the lack of any formal training and leaving school early due to health problems that almost cost him his life.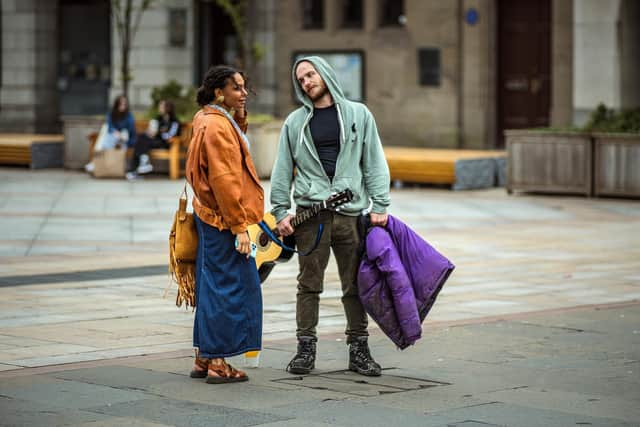 He said: "I've had Crohn's disease since I was about 14. I almost died when my bowel perforated on my 18th birthday. I was rushed in for emergency surgery and it was touch and go for a bit. When I left school in third year, I basically just watched movies and read scripts.
"When I was 22 or 23 I got confident enough to start sending my own scripts out. It's been a wild ride since then.
"I've been friends with Conor since he was in my short film Boys Night. He had a small part, but absolutely stole the show and I realised right away that I wanted to work with him.
"I'm a massive fan of improvisation. I always feel that the characters belong to the actors. I like giving them the freedom to bring themselves to the character. Conor is just masterful at it. If I was Scorsese, he'd be my [Robert] De Niro. There's nobody like him. He's such a natural.
"We made a short in Glasgow, which is essentially the first episode of Dog Days. The script was originally written for an older character, but I realised Conor would be great for it.
"We never released it, as the BBC liked the idea of a series and it was relocated to Dundee. I really wanted to get away from Glasgow as I'd done everything else there. I visited a bunch of different places, but something about Dundee just felt right for it."
In Dog Days, Zozo's talents catch the eye of passing music teacher Grace (played by Vigil star Lois Chimimba), who befriends him and posts a video of his busking online. But as the pair become closer, Zoso finds his life thrown into violent turmoil and tragedy by a local drug dealer.
Price said: "I don't want to give too much away about Zoso, but he is a troubled soul. He's got artistic talent, but suffers from that self-sabotage kind of thing and is maybe a bit volatile. Grace kind of represents a world that he never thought he could have. He's kind of caught between these two worlds."
Price insists he is "wracked with anxiety" about launching Dog Days.
He said: "I've only done a bunch of shorts so far. I feel people are a bit more easy on them and a bit more forgiving. The BBC iPlayer version, which comes in at around 75 minutes long, has turned out to be the uncut and extended version, and it's got a much bigger soundtrack. The film festival and broadcast version will be 60 minutes long, and is a lot darker, more frenetic and faster.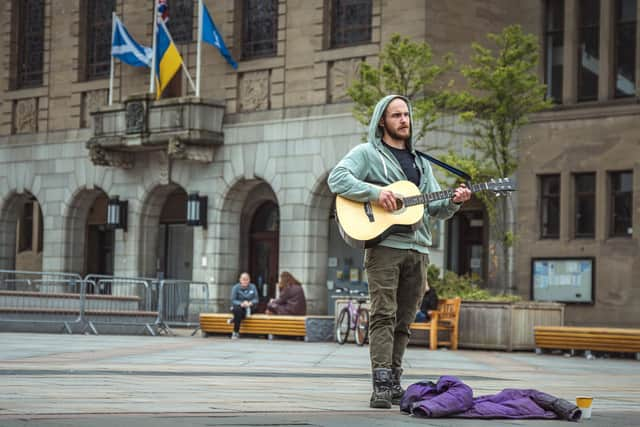 "But there are things in that version that aren't in the iPlayer version. We really wanted to give people two totally different experiences. We didn't just want to stitch it together.
"It's a bit weird two completely different versions are coming out, but I'm glad it's worked out this way. I've got a lot more I want to say with this story. There are a lot more places to go with it and I definitely want to spend more time with these characters."
Comments
 0 comments
Want to join the conversation? Please or to comment on this article.