This year was to be – and hopefully still will be – a time of celebration for Roddy Woomble, with his band Idlewild marking their 25th birthday as one of Scotland's most loved and respected bands. Inevitably, some of the party planning is now on ice, but an autumn tour has already been announced, taking in a November homecoming show at Edinburgh's Usher Hall.
Just as Idlewild advanced from the feral punk energy of the capital's late 90s indie scene, so Woomble has moved on – literally, to live first on Mull, and now Iona – and creatively, with a tandem solo career which has drawn inspiration from the Hebridean folk tradition.
His latest release, the Everyday Sun EP, is inspired by island topography but takes him into new musical territory, setting his calming spoken word against a layered backdrop of piano and electronica arranged by fellow Idlewild member Andrew Mitchell.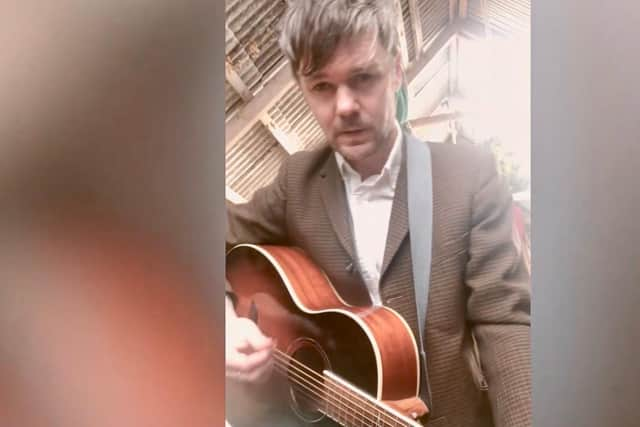 For The Scotsman Sessions, he has filmed an exclusive rendition of the track Floating On A River, taken from his 2017 solo album, The Deluder, in a friend's byre on Iona.
"I dressed up smartly for the occasion," he says. "Like many other musicians, all of my upcoming work has disappeared, so it was nice to perform a song - even if it was to an iPhone on a music stand."
There's an evergreen quality to the song, though Woomble couldn't have appreciated when he wrote it how comforting its message would be at this moment in time.
"It is a hopeful song about how nothing is ever without its complications," he says, "and yet we always find a way through. Using the tried and tested river and sea metaphors! Hope you all enjoy. It took about four hours to upload because of the awful wi-fi…"
Everyday Sun is released by A Modern Way on 27 March, www.roddywoomble.net