The Scotsman Sessions #43: Fergus McCreadie
Welcome to The Scotsman Sessions. With the performing arts world shutting down for the foreseeable future, we are commissioning a series of short video performances from artists all around the country and releasing them on scotsman.com, with introductions from our critics. Here, jazz pianist and composer Fergus McCreadie performs Ardbeg – a track taken from the acclaimed 2018 album Turas, which he recorded with bassist David Bowden and drummer Stephen Henderson.
Having emerged amid Glasgow's hotbed of young jazz talent via the Royal Conservatoire of Scotland, pianist Fergus McCreadie has quickly established himself as a distinctively Scottish-accented jazz pianist and composer. He wasn't yet 21 when he and his trio recorded their self-released debut album Turas, which went on to be declared album of the year at both the Parliamentary and Scottish jazz awards.
Now, as he approaches his 23rd birthday, he and his trio with bassist David Bowden and drummer Stephen Henderson have been signed to the prestigious UK independent jazz and contemporary music label Edition Records, who will bring out the follow-up album, Cairn, already in the can and likely to be released early next year.
With live performance impossible during lockdown, McCreadie has been making the best of it, live streaming improvised solo performances on his Facebook page every Tuesday night. "It's rubbish not to be gigging," he says from his home in Glasgow. "But it's been nice in that I've done a lot more practice than I normally do. It's given me time to try and refine some things."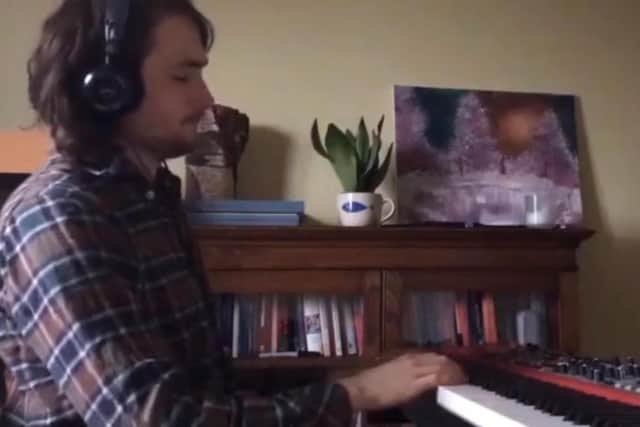 Much of the music on Turas was inspired by specific Scottish places. The new album shares similar themes, he says: "But I've intentionally made the tune titles a bit more obscure, so rather than just places that I like it's more a case of you making up your own mind as to what the music looks like, if that makes sense."
McCreadie is marketing copies of a live EP, recorded during a concert at Abergavenny and for which he provides a hand-drawn sleeve. "It gives me something to do," he laughs. In the meantime, for his Scotsman Session he steers the mellow drift of Ardbeg, from his first album, through some stormy waters then back into the calm.