While most musicians are wresting with the ramifications of an empty gig diary, Emma Pollock also has to get to grips with the sustainability of Chemikal Underground Records, the beloved indie label she runs with her former Delgados bandmates, and their Chem 19 studio in Blantyre, which is closed for the time being.
"My worries lie in what the future holds for an already beleaguered independent music industry," she says. "So much of what we do depends on the ability of artists to tour in order to sell their records. The industry is also challenged into the future, as artists might question putting money into recording when it's already so difficult to make that money back."
In the short-term though, Pollock is proud to celebrate the 20th anniversary of The Delgados' classic album, The Great Eastern, and lend her distinctive rich vocals to two collaborations, The Warm Digits' track The View From Nowhere and Paper, the new single by Love & Money's Paul McGeechan in his solo Starless guise.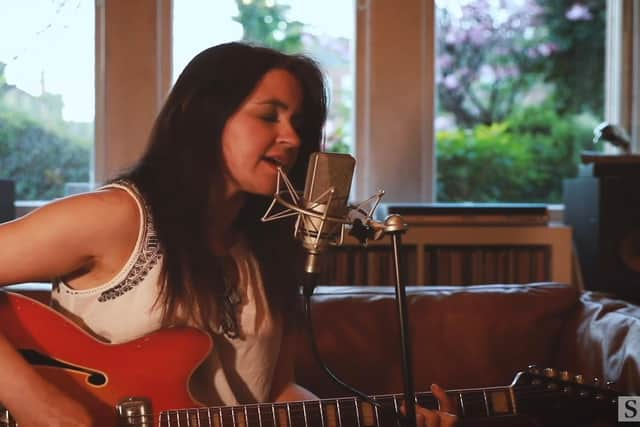 Pollock has also broken out the electric guitar for a sofa-bound Scotsman Sessions version of as-yet-unreleased original Black Magnetic, written on retreat last spring in Rockcliffe in her native Galloway.
"It's right on the water - the Colvend Coast - and the weather was just amazing that week," she recalls. "I was horribly homesick though and it occurred to me that I've never spent that much time alone in my life.
"The night I wrote it I took a walk down to the shore at dusk and saw a group of older teenage girls sitting on a rock idly chatting. It reminded me of the year I left high school in Galloway and was just about to move to Glasgow. Everything was full of promise, and that feeling is hard to beat. I was also struck by the peace of the place, the sound and pull of the water, and the wish to hurry time up and let it be morning again so I could be more distracted and less lonely…"