When Glasgow-based indie-pop group Astrid dissolved following their third album in 2004, Willie Campbell's route back to the Isle of Lewis was more direct than his old friend and bandmate Charlie Clark, who moved to Los Angeles to run a bar for many years.
"After Astrid's long disintegration, I came back to Lewis and didn't really play any music for about 18 months," says Campbell. "I felt hollowed-out, the last couple of years of Astrid were a bit stressful and not all that enjoyable, so it wasn't until late 2005 that I got my hunger back for writing songs."
Campbell's now happy as a full-time musician "playing not-very-glamorous bar gigs and shlepping about the country in my van, but meanwhile making albums consistently." As well as his band Open Day Rotation, he got involved in the Between Islands project with songwriters from Shetland and Orkney, and started a country group named Tumbling Souls. He also recently reformed Astrid with Clark, who's back on Lewis.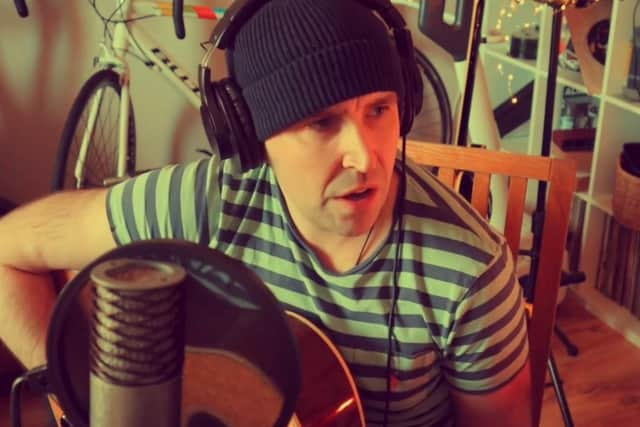 "I've been really fortunate, a lot of interesting stuff's happened the last ten years," says Campbell. "I've put my roots down, I've got two kids, I'm married. It's been great." He's also started making solo albums at home; Nothing's Going to Bring Me Down came out last year and Soundtrack to the Life We Leave Behind will be released later in 2021.
"I just wanted to have the option of not feeling obliged to use the same musicians, so I decided to do these albums on my own," he says. "The new album has elements of country and indie and pop, but I've been less afraid of making a racket and of being quiet, so there's more extremes in it."
His Scotsman Session track, Teenage Free Fall, will appear on the new album. "A couple of years ago I saw a teenage boy walking down the street in Inverness, and I remembered what it was like to be that age, with a floppy fringe and being obsessed with a girl and stuff. It reflects back on how disastrous it felt to get chucked as a teenager, then about meeting my wife and falling in love, and realising it's the life experience that makes it all valuable and fulfilling."
A message from the Editor:
Thank you for reading this article. We're more reliant on your support than ever as the shift in consumer habits brought about by coronavirus impacts our advertisers.