Siobhan Wilson is adjusting to the unfamiliar world of regular online concerts. "It's bringing a lot of normality back to my life," she says. "I wouldn't have necessarily expected that, but I've adapted to the scenario as quickly as possible, and I'm finding this process really supportive and reassuring."
The Edinburgh-based singer-songwriter is doing her online shows through Patreon, a subscription service where, for £3 a month, fans get exclusive access to concerts, podcasts and Q and A sessions. As she performs from her living room, audience members can request songs and applaud by sending emojis, while Wilson can see how many people are in the audience.
It has been, she says, "a really creative process" as well as "relaxingly similar to a gig. Music can have a special healing power of bringing people together to listen and meditate."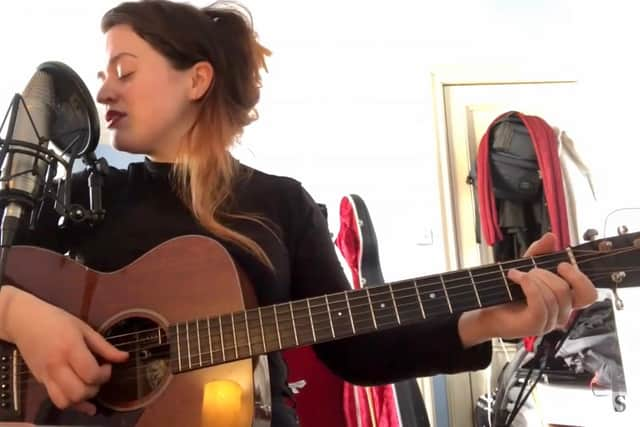 It has helped, she jokes, that "I'm a geek and I've always loved computers. I realise how much time we spend already connecting with each other online and how much this process of isolation is accelerating methods to do that." She has also had longer than some people to adjust to life in lockdown. As far back as February, there was already pressure to cancel the SXSW festival, where Wilson was due to perform. She could have been, she laments, "on a rooftop pool of a hotel in Austin, Texas, sipping cheap sparkling wine; I'm not famous enough for champagne." Instead her trip, and all related work, was cancelled long before there was any prospect of government aid for the self-employed.
She counts herself lucky, though. "It's very fair to say that my entire life has been flipped upside down since the pandemic began, but the support in the musical community is amazing. My web community reaches across borders so we have to just keep checking in on each other and helping each other through the worst of this. And I'm overwhelmed at the response from my fanbase. I really don't take that for granted and even though this is a hard time for everyone, there's a lot of warmth in the response and support artists are being offered."
Siobhan Wilson is online at patreon.com/fanspace and https://www.siobhan-wilson.net